Brabus To Present Its CLS Kit At Geneva
Content provided by BenzInsider.com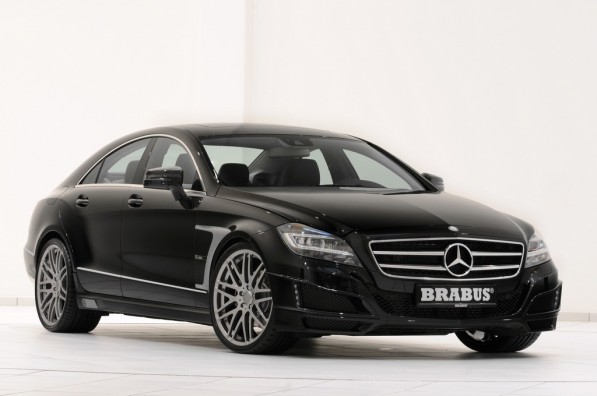 Tuners live for the day when new model releases are announced by their favorite manufacturers and in this, Brabus is no exception. With the release of the 2011 Mercedes-Benz CLS, Brabus has developed a program for the 4-door Mercedes coupe which it will premiere at the Geneva Auto Show. As is typical with Brabus, all aspects of the vehicle have been reworked, from the aesthetic to the mechanical.
What discriminating customers will first see is a body kit that hints subtly at aggression while maintaining the unique lines of the CLS. The distinctive body kit will be highlighted by 20-inch Monoblock rims available in different designs. Quad sport exhausts will be what owners of lesser automobiles will view most of the time. Moving on to the interior, one will see a mix of Mastik and Alcantara leather, carbon fiber trim, a unique steering wheel and illuminated scuff plates.
Of course, Brabus did not leave the powertrain untouched. The Mercedes CLS 250 CDI BlueEFFICIENCY is available with Brabus' ECO PowerXtra D4 kit, which bumps output by a modest 31 horsepower although torque is now at a respectable 413 pounds-feet. Matched to the CLS 350 in the meantime is Brabus' ECO PowerXtra D6S kit. The two modes in the D6S kit begin with the normal setting, which bumps torque to 509 pounds-feet while leaving output unchanged at 265 hp. Switching to the sport mode raises power to 313 horses. At this more aggressive setting, the D6S-equipped CLS 350 CDI hits 100 kph in 5.9 seconds although top speed is still electronically limited to 155 miles per hour.