Lightning Benz To Be Shown At Pebble Beach
Content provided by BenzInsider.com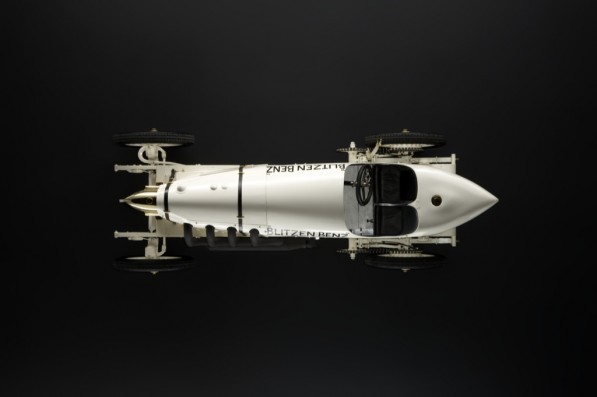 Mercedes-Benz has been reminding us that the company is celebrating the 125th anniversary of the invention of the automobile, and since last year has been holding and sponsoring events in view of that fact. At the upcoming Pebble Beach Concourse next week, Mercedes will be unveiling a special exhibition.
Among the many vehicles that Mercedes will exhibit at Pebble are the famous W06
SSK, a replica of the Benz Patent Motor Car from 1886, the American
Mercedes from 1905, a 1939 Silver Arrow W154 Grand Prix race car, the
inspirational 300 SL "Gullwing" from 1954, a Mercedes-Benz W180 220 SE
and a Mercedes-Benz 600 W100 from 1969.
More contemporary models that will be shown include concepts of the
SLS AMG Roadster and the next-gen A-Class. Additionally, Mercedes is
exhibiting an F-Cell Roadster to show how it intends to keep automobile
ownership interesting with an environment-friendly electrically driven
vehicle using hydrogen as fuel.
But pride of place has to belong to the Mercedes racing car designed
by Wilhelm Maybach in 1906 known as the Lightning Benz. Although the
body is a reproduction of the original, the engine of this
factory-fabricated replica is from the original car.
In 125 years of building amazing machines, what do you think is MB's most impressive accomplishment? Voice your opinion here!