C220 CDI ECU Remap / Muffler Delete
04-04-2014, 03:06 PM
Junior Member
Join Date: May 2011
Posts: 62
Likes: 0
Received 0 Likes on 0 Posts
C220 CDI - 2013
C220 CDI ECU Remap / Muffler Delete
---
So I already got the exhaust system, Y pipe some time ago, made it look like the boss 63...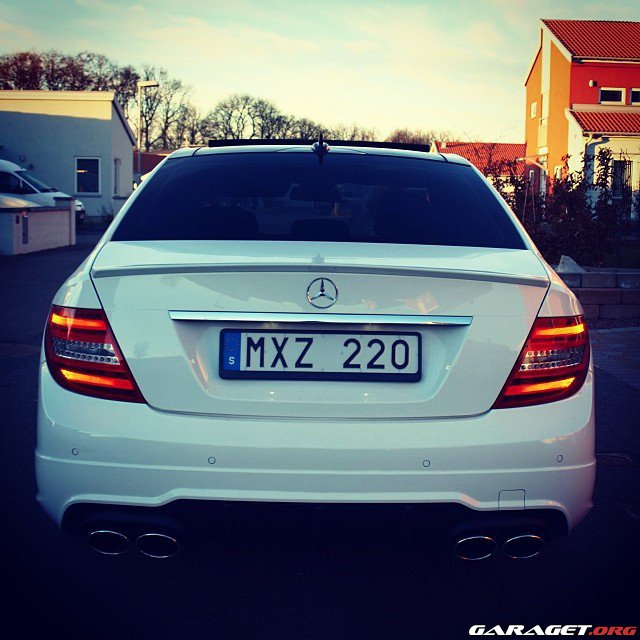 Not so much sound, more looks than sound. Dont remember if there was any increase in power there.
I am now going for 2 muffler delete (catback delete? i got one on each side) for the exhaust to make it louder, and an ECU tune stage 2, which will give my car extra 62 HK and 140 NM.
So going from 170 HK / 400 NM to 232 HK / 540 NM , I hope i will get some more power
What do you guys think? And anything I need to be aware of?
I will post before/after results if anyone wish to do the same.
---
Last edited by Karem; 04-04-2014 at

03:58 PM

.
04-05-2014, 05:18 AM
---
Hi Karem,

I had my C220 remapped by AMD a couple years ago and can only say - go for it! Much better torque and hp and the car just pulls and pulls. Didn't really affect the fuel consumption either, unless its hammered constantly.

Haven't done the Y pipe thing and wouldn't do the twin outlets either side anyway - just a matter of taste. Also I don't think you can expect to get a great exhaust sound out of a turbo diesel anyhow. Good luck with the car.
04-05-2014, 06:05 AM
Junior Member
Join Date: May 2011
Posts: 62
Likes: 0
Received 0 Likes on 0 Posts
C220 CDI - 2013
Thanks guys, Newtwomb - great to hear!
Really love my car, but just need that extra torque at times.. so im going for it.

I think (and hope lol) the drive line can take the extra HP without problems - they say our 220 CDI cars is a great car to ECU remap