Who's picture was this?
09-29-2006, 10:04 PM
MBWorld Fanatic!
Join Date: Jan 2003
Location: Colorado Springs, CO
Posts: 4,703
Thanks: 0
06 SV650S, 11 Santa Fe
Who's picture was this?
---
I'm 95% sure this was taken by an E55 owner but I could be wrong. It was from a while ago I just found it on my computer again and I love this picture. I actually blew it up to poster size because the walls were really bare in my new room. I'll get a picture of it when its all together. I'm also curious how much the Kimber 1911 was? Thats a beautiful gun and I'm currently looking for another gun to go with my Glock 21.
10-01-2006, 01:37 AM
I was close to buying myself the limited edition Target Match the other day but heard people having problems with the external ejector (though this gun doesn't have one)? Anyone familiar with 1911s hear anything about that?
10-01-2006, 07:13 PM
MBWorld Fanatic!
Join Date: Feb 2004
Location: San Diego
Posts: 1,783
Thanks: 0
2004 E320
LOL, that's my baby and thanks for the compliment! I took that pic a long time ago when I was bored. Yes, it's a Kimber Stainless II and I got it for $800 with 2 extra clips as my 1st gun. Oh yeah, and my car is an e320. Another pic for you.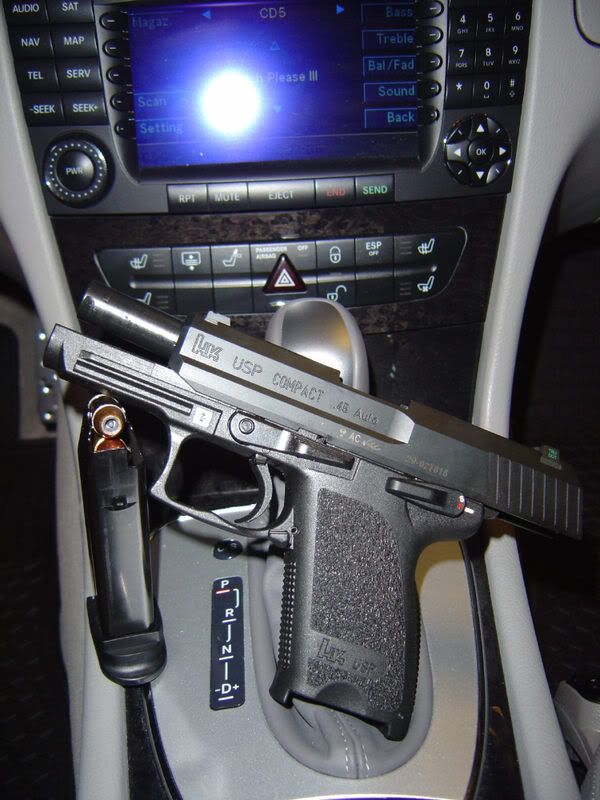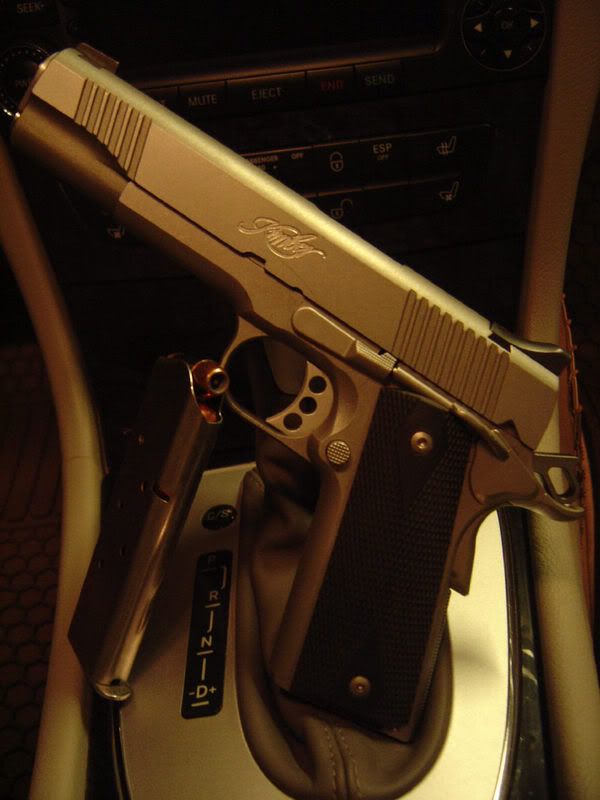 07-28-2013, 11:40 AM
MBWorld Fanatic!
Join Date: Mar 2005
Location: Right Behind You
Posts: 3,186
1998 E430; 2007 Porsche 911 C4S Cabriolet; 2011 Expedition EL Limited; 2014 E350 Estate