Dreaming Big: Convertible C63 AMG Black Series Beautifully Rendered
Content provided by BenzInsider.com
You ever dream of a convertible C63 AMG Black Series? If you haven't, you need to dream bigger! And that's just what one creative (or bored) MB enthusiast did. Not only did he dream big, but he put his dreams into Photoshop form for the rest of us to enjoy. Skip past the jump to make your dream come true.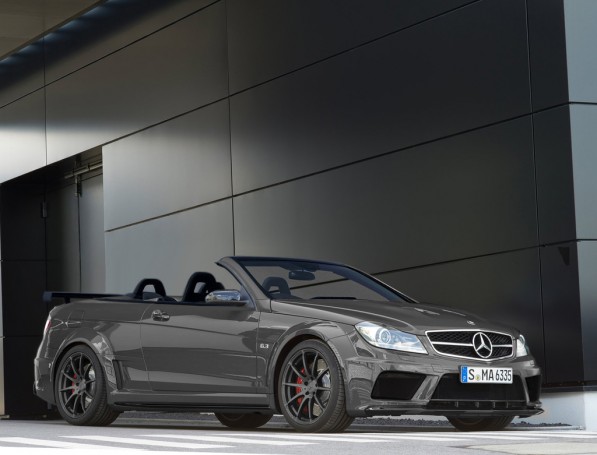 Inspired by the C63 AMG that was shown at the 2011 Frankfurt Auto
Show, this rendering shows what a possible C63 Black Series
convertible would look like with its top down. User Tuvra at
Pistonheads is apparently artistic and proficient at Photoshop as
the image above shows. If some of the elements of the design look
familiar, it's because the artist took inspiration from the rare Mercedes-Benz CLK DTM. Which is where the rear spoiler now apparently comes from.
But being a C63, it would certainly have the 6.3-liter V8 developed
by AMG with an output of almost 520 horsepower. That would certainly be
more than enough to blow dry your hair on a sunny Sunday morning, with
the 7-speed DCT transmission allowing you to just poke on the
accelerator or do some fancy shifting yourself. Variants like these are a
very real possibility, as a possible C63 sedan was recently seen
testing, and who can forget the SLS convertible launched just a few
months ago?
What do you think? Should MB pull the trigger on the convertible C63 AMG Black Series? Shout off in the Forums!