Mercedes Pins Hopes On Smaller Cars To Push Sales
Content provided by BenzInsider.com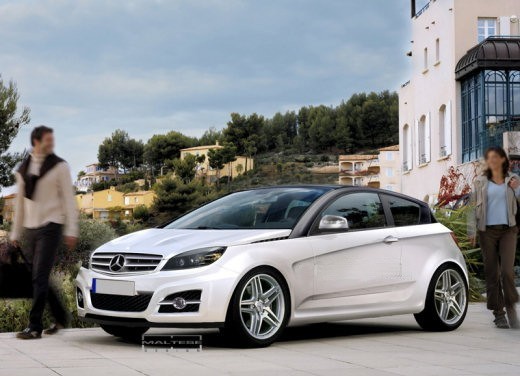 In the struggle for the top metric which is car sales, Mercedes is leaving no stone unturned, as evidenced by its furious pace in developing and bringing new models to market, such as the new SL- and C-Class as well as the newly announced CLC, baby SLS and A-Class.

While Mercedes-Benz USA has managed to stay with Lexus and BMW in the
U.S. luxury market, MBUSA management feels that that there are untapped
markets that could be satisfied with well-slotted products from the
three-pointed star. To this end, it is looking at the smaller cars in
Mercedes-Benz's product line to increase US sales. Among these are the
C-, B- and upcoming A-Class.
The C-Class is expected to get a refresh soon, and will get clean diesel
and hybrid variants in the process. Meanwhile, the B-Class may not be
as luxurious to some compared to the S-Classes, but for the market that
the B-Class is targetted at, the B-Class should be more than enough.
But
perhaps the most important model will be the A-Class, which MBUSA
executives initially weren't keen on. But after seeing the reception to
the car in various events, MBUSA management was convinced that this
relatively diminutive car could make a big impact.