New M-Class Debuts At Frankfurt Auto Show
Content provided by BenzInsider.com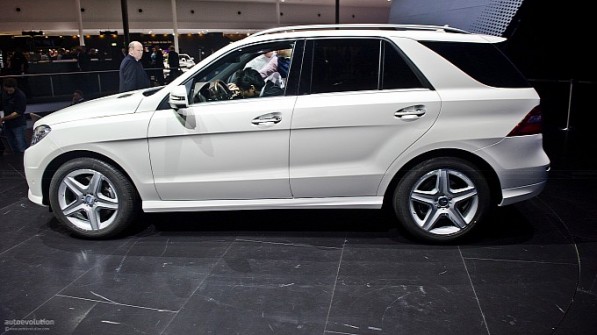 The new M-Class has finally made its debut at the Frankfurt Auto Show. The replacement model is less angular but at the same time sportier looking. The new looks will undoubtedly appeal to both old and new customers, with a dominant chrome grille and chrome accents for the daytime running lights highlighting the expansive front section.
Decidedly luxury car-like is the interior of the M-Class demo car
shown in Frankfurt. A variety of shades are being made available, these
being black, almond beige, alpaca grey and tobacco brown/marron. Words
won't do justice to the quality and custom stitching found in the
interior trim, which looks more like it came from an aftermarket tuning
house than a mass-produced assembly line.
Mercedes will offer two diesels of 204 and 258 horsepower,
respectively and the gasoline ML350 BlueEfficiency will have an output
of 306 horsepower. All the engines will be coupled to the 7G-Tronic Plus
transmissions.