Post your W124 300te Suspension (W/Pictures!)
12-01-2011, 02:38 AM
Newbie
Join Date: Nov 2011
Posts: 5
Thanks: 0
Thanked 0 Times in 0 Posts
1991 300te, Lexus GS300
Post your W124 300te Suspension (W/Pictures!)
---
Hey, guys. My name is Andre, I'm new to the benz forum but not to the car scene. I just purchased my 2nd 300te and are looking forward to modding it mildy for daily use. I want to see all of the W124 wagon owners post their suspension setup and a picture of their beloved wagon to help current/future wagon owner.
This is my "Weekend Car" - I'm one of the original member of a club called Liberty VIP. Hope you guys like it.
<---- More pictures if you're interested.
So obviously...I have a thing for big body cars on the ground. (My apologies to all of the hardcore benz enthusiast who look down on us for doing so)
This is my Wagon I just picked up a few weeks ago. I have a lot of plans for it. I'm currently looking at The RaceLand E36 coilovers for the front as the best bang for my money. And performing a SLS delete like "Ameen".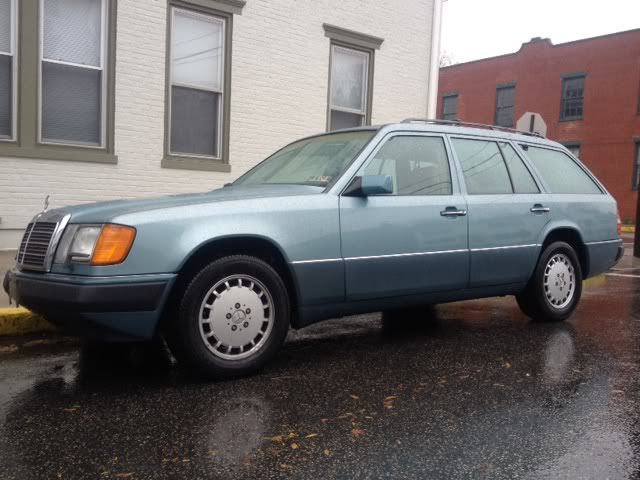 12-06-2011, 05:10 AM
MBWorld Fanatic!
Join Date: Jul 2002
Location: Hotlanta
Posts: 9,609
AMG
Tell me more about these coilovers!
12-10-2011, 12:16 AM
Newbie
Join Date: Nov 2011
Posts: 5
Thanks: 0
Thanked 0 Times in 0 Posts
1991 300te, Lexus GS300
Justin! Sweet looking Benz! Please tell me about your suspension!
Thread
Thread Starter
Forum
Replies
Last Post
Currently Active Users Viewing This Thread: 1
(0 members and 1 guests)
Posting Rules
You may not post new threads
You may not post replies
You may not post attachments
You may not edit your posts
---
HTML code is Off
---