GLK Low Beam Headlight Replacement - and the dreaded spring/clip
05-01-2019, 12:14 PM
Yet another person looking for that spring clip (I am)..... Does anyone have a link to a good replacement part? Unfortunately, the car is relatively new for me (2010 GLK350 purchased about 6 months ago) and the previous repair was someone that appears to have gotten really frustrated with that spring clip and just twisted it around the bulb and socket like a twist tie. I just popped it back in the socket and stuck the cover on until I can find a replacement clip. I'll post pics here if anyone else wants a laugh at my predicament...

But again, does anyone here have a link to a good replacement part?
05-01-2019, 02:18 PM
Newbie
Join Date: Aug 2017
Posts: 6
Received 0 Likes on 0 Posts
2003 SL500-2010 GLK350
05-01-2019, 04:13 PM
Ugh, that's the problem, mine is all twisted up like a bread tie, and without taking apart the other side I can't tell for certain. But looking at other pics and videos, it looks like there are "outward" facing bends that engage and catch the top of the bulb that the clip in your link doesn't appear to have. This is the best pic that I have found based on another video link that I'll post below...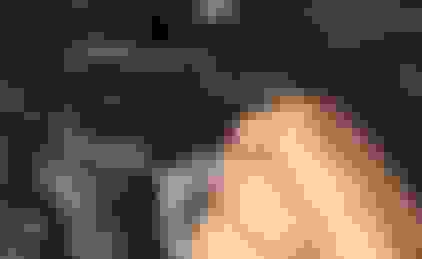 05-01-2019, 08:27 PM
Newbie
Join Date: Aug 2017
Posts: 6
Received 0 Likes on 0 Posts
2003 SL500-2010 GLK350
Your correct
---
I have been searching all the sites and what Iíve found the problem to be is that part is a part of the housing, which is ridiculous. You can get replacements for all the parts which are not mounted to the headlight assembly.
I would contact your local MB dealer to see if they have a way of getting just the clip spring because this is a common problem.
I will keep researching as well.
Jeff
05-02-2019, 09:17 AM
Wow, on a whim I called my local MB dealer and it's a part they normally keep in stock. It's a $15 item, but that's better than trying to order various clips and such that may or may not work. Or finding a used headlamp unit that can be had for $150 + $50 shipping at ebay (or spending a few hours calling all of the local junkyards looking for one).

Try calling your local parts and asking for part #0009932607 - this one fits a wide range of models, so it's not just for my 2010 GLK350...
05-03-2019, 09:31 AM
Damn,
Sorry for the false hopes. The clip that matches part #
0009932607 isn't the same clip in the video, it looks like 90% of the others generally available out there with the large sections that bend back (and not mostly flat). I sent this vid to Tyler at MB and he's going to research and see if he can get the part. Meanwhile, here's a pic of what was in my MB. It wasn't the previous clip, but a section of 14 or 15 ga electrical ground wire... Give the guy some credit for McGyvering this when I'm assuming he ran into the same problem as the rest of us, lost the clip and couldn't find just that one part without buying the entire unit.