Changing Button Shift to Paddle shift
09-18-2010, 04:29 AM
Senior Member
Join Date: Jul 2010
Location: Brisbane, Australia
Posts: 288
Likes: 0
Received 0 Likes on 0 Posts
RR Evoque Dynamic, Benz Valente (work hack)
Changing Button Shift to Paddle shift
---
Hi, I have a 2006 ML63 that was originally fitted with the rocker type buttons on the steering wheel.

I have installed the newer Paddles however have run into a problem.

The old rocker buttons have 3 wires, blue green and red.

The new Paddles only have 2 wires each.

Does anyone know how to wire these up??

Thanks
09-18-2010, 02:59 PM
MBWorld Fanatic!
Join Date: Nov 2001
Location: Philadelphia area
Posts: 4,260
Likes: 0
Received 0 Likes on 0 Posts
2010 ML550, 2010 E350 4M, 1966 Corvette Convt C2
Actually I liked the rocker switches in my 06 ML500 better than the paddles in my 2010 ML550. With the rockers I could shift up and down with either the rt or left switch with one hand on the wheel without thinking about which switch was up or which was a downshift. But, to answer your question I do not think its possible to change to paddles without installing a new wiring harness that runs up to the switches in your ML
09-18-2010, 07:04 PM
Senior Member
Join Date: Jul 2010
Location: Brisbane, Australia
Posts: 288
Likes: 0
Received 0 Likes on 0 Posts
RR Evoque Dynamic, Benz Valente (work hack)
Thanks for the input but im glad to say you are wrong as I have just wired everything up and its working 100 %
This means anyone who has the toggle / rocker buttons on their wheel can hook these up. AMG or not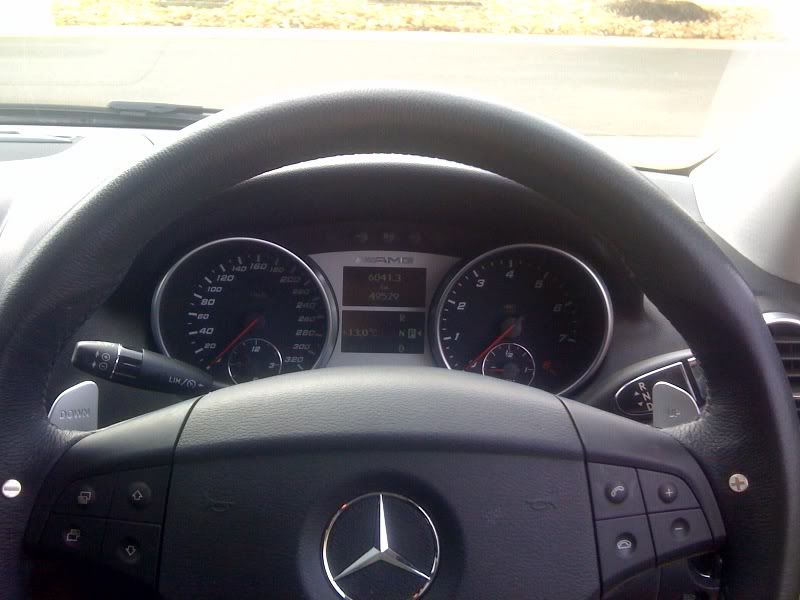 I have pics of how to wire up everything
Best mod ive done so far!
---
Last edited by schmick325; 09-19-2010 at

03:35 AM

.