HIGH IDLE IN PARK & NEUTRAL, NORMAL IDLE IN REVERSE & DRIVE
12-11-2018, 12:38 PM
Newbie
Join Date: Dec 2018
Posts: 1
Likes: 0
Received 0 Likes on 0 Posts
Mercedes W210 E230
HIGH IDLE IN PARK & NEUTRAL, NORMAL IDLE IN REVERSE & DRIVE
---
Mercedes W210 E230 ( 210.037 ) 4cyl Petrol Engine M111.970 Trans 722.440 ( 1995 ) 160,000KM or ( 100,000 Miles ) Location : Africa
The following is noticed in optimum running engine temp of 80oC :
1) HIGH IDLE ( 1,500 RPM ) in P & N
2 ) NORMAL IDLE ( 550 RPM ) in R & D ( when under load )
3) When in NORMAL IDLE ( R or D ), if accelerator pressed, goes into HIGH IDLE. Does NOT return to NORMAL IDLE, even if foot off accelerator pedal.
4) Water Temp has risen from 80oC to 90oC
5) IDLING is not constant. PRM needle fluctuates/dances/hunting/erratic ie. up & down +/- 100 RPM. when in HIGH & LOW IDLE. Not constant.
6) When RPM exceeds 1,500 RPM, IDLING NEEDLE is constant. No fluctuation. Engine smooth.
7) On COLD start ( eg. morning ), and IGNITION in POSITION 2 ( ALL instrument cluster lights ON ), there is a sound of a small motor running that lasts about 3 minutes. Sound goes off by itself. This is the motor in the THROTTLE BODY.
8) If the car is started immediately (IGNITION in POSITION 3 ), then the motor runs for about 15 seconds and sound goes off by itself.
9) Problem number (7) and (8) started recently, when on the side of the throttle body a crackling sound was heard and a slight smell of plastic burning.
10) In the THROTTLE BODY, when the black plastic cover is removed, the motor can be seen to be moving back and forth 2 – 3 teeth ( clockwise & anticlockwise ). The small gear on motor, moves a larger gear that moves another gear attached to the BUTTERFLY FLAP, that moves a linkage bar attached to it. As the BUTTERFLY FLAP, opens and closes slightly, this is the cause for the ERRATIC IDLING.
QUESTION : What is causing the motor to move 2-3 teeth back and forth ? Is it due to :
A) Faulty signal from ECU ?
B) Wires short circuiting ?
C) Faulty electronic component in circuit board of the THROTTLE BODY ?
11) When the large MIDDLE GEAR was removed, the IDLE fluctuated from 550 RPM to 1,500 RPM, up and down ( rollercoaster ), like a sinusoidal wave ie. 550 > 1500 > 550 > 1500 > 550 > 1500 > 550
12) The THROTTLE BODY was removed and cleaned completely. No change in performance.
13) NO kind of "soft reset" or "relearning" procedure, as given online worked.
14) The accelerator cable has also been slackened slightly. Cable and Accelerator pedal moving freely. No resistance, no floor mats stuck. Accelerator cable was fully disengaged, IDLING was still HIGH.
15) The engine wiring harness / loom seems to have been changed / replaced. Ends of wires are soldered to electrical connectors.
16) Automatic Transmission cables not changed. Insulation on wires are frailed and cracking, were just re-taped all round as one cluster.
17) Have checked all possible vacuum hoses and air intake pipes. None pulled loose, cracked, broken.
18) New recommended spark plugs NGK BCP6ES plug gap 0.85mm fitted. Coils and HT leads ok. No miss whatsoever. Engine running smooth. No engine vibration. Emits water vapour from exhaust.
19) NO Check Engine Light ( CEL ) showing. Not even on diagnostics.
20) No change in the above, even if Air Con is ON / OFF.
There seem to be TWO separate issues appearing as ONE issue :
i ) HIGH IDLE – May be VACUUM related ?
ii ) FLUCTUATING IDLE – Is caused by the MOTOR in the THROTTLE BODY moving BACK & FORTH by 2 – 3 teeth, thus OPENING & CLOSING the BUTTERFLY FLAP very little. This can be seen externally by the LINKAGE BAR attached to the BUTTERFLY FLAP, that moves back & forth also, by about 2mm.
There are MANY EXACT problems like mine online, but NO straightforward or common solution.Just theories. Any factory trained mechanic from Mercedes UK, USA, Germany who can pin point what is the exact cause without giving an endless list of "probable causes" ? ( eg. Crankshaft Position Sensor ( CPS ), idle valve ( there is NO idle valve on Mercedes after 1993 ), engine mounts, transmission issue, etc ). Your expert feedback is sought for as I specialize in bodywork only, not diagnosing mechanicals.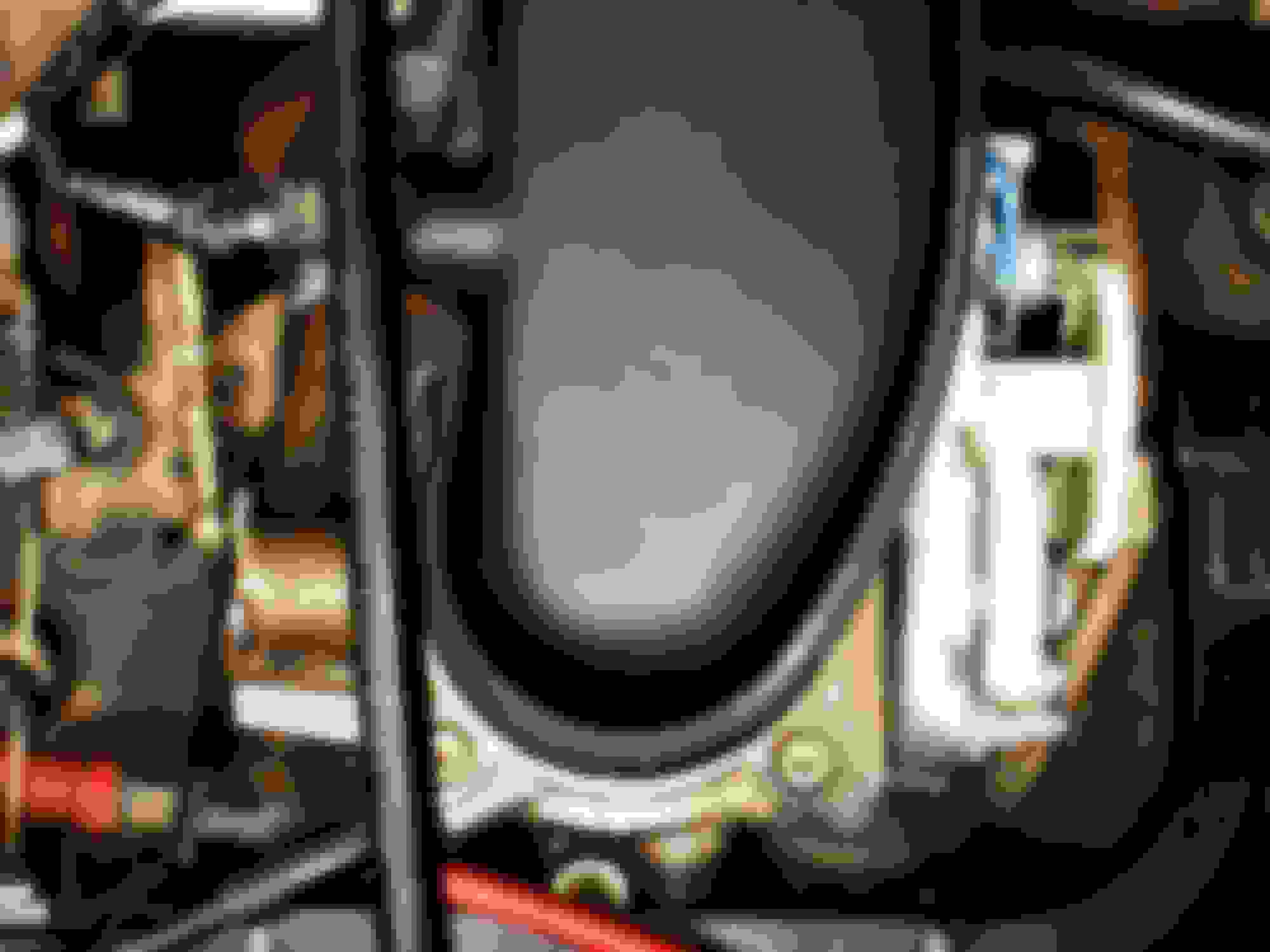 The motor gearwheel jerks back and forth erratically by 2-3 teeth. Via gearwheels linked to the Throttle Butterfly, the linkage attached to the return spring also moves back and forth eratically by about 2mm. Meaning, the Butterfly opens and closes eratically also, causing the fluctuating / erratic Idling by +/- 50 RPM.
12-18-2018, 02:21 PM
Newbie
High idle
---
what is your voltage values to and from the throttle actuator. You should have approximately 5v total with the feedback signal regardless where the throttle pedal is at. If so it's normal. Have you smoked the intake system for leaks?