A Homage to Marcus's E55
04-06-2010, 12:17 AM
MBWorld Fanatic!
Join Date: Jul 2003
Location: Tampa, Florida
Posts: 4,929
Received 0 Likes on 0 Posts
06 SL65 / 97 993tt /11 Suburban/ 2012 GTR (AMG è la mia Famiglia la Bestia è la mia protezione)
A Homage to Marcus's E55
---
I took off the CCW SP20's off the E55 to get ready for it's prospective sale and I decided to put my SL65 wheels on the E55 (ala Marcus Frost Beast). I could have put the painted black 18" stockers but I figured this is probably the best time to throw the 19" 65'rs on the E55.
Since my car has been lowered to the max via Kleeman ELM, I do need to raise the car a bit while I wait on the ADV's...it rubs just a bit on uneven roads...I just drove it and I had to put it on the highest suspension setting until I can adjust the Kleeman ELM.
If these mutherfockers weren't so heavy, I'd probably keep them on there. The difference in weight between the ADV's and the 65'rs is between 12-15lbs at each corner (it does make a difference)...BUT they DO LOOK SWEEEEEET 'n SEXXXXXY.
J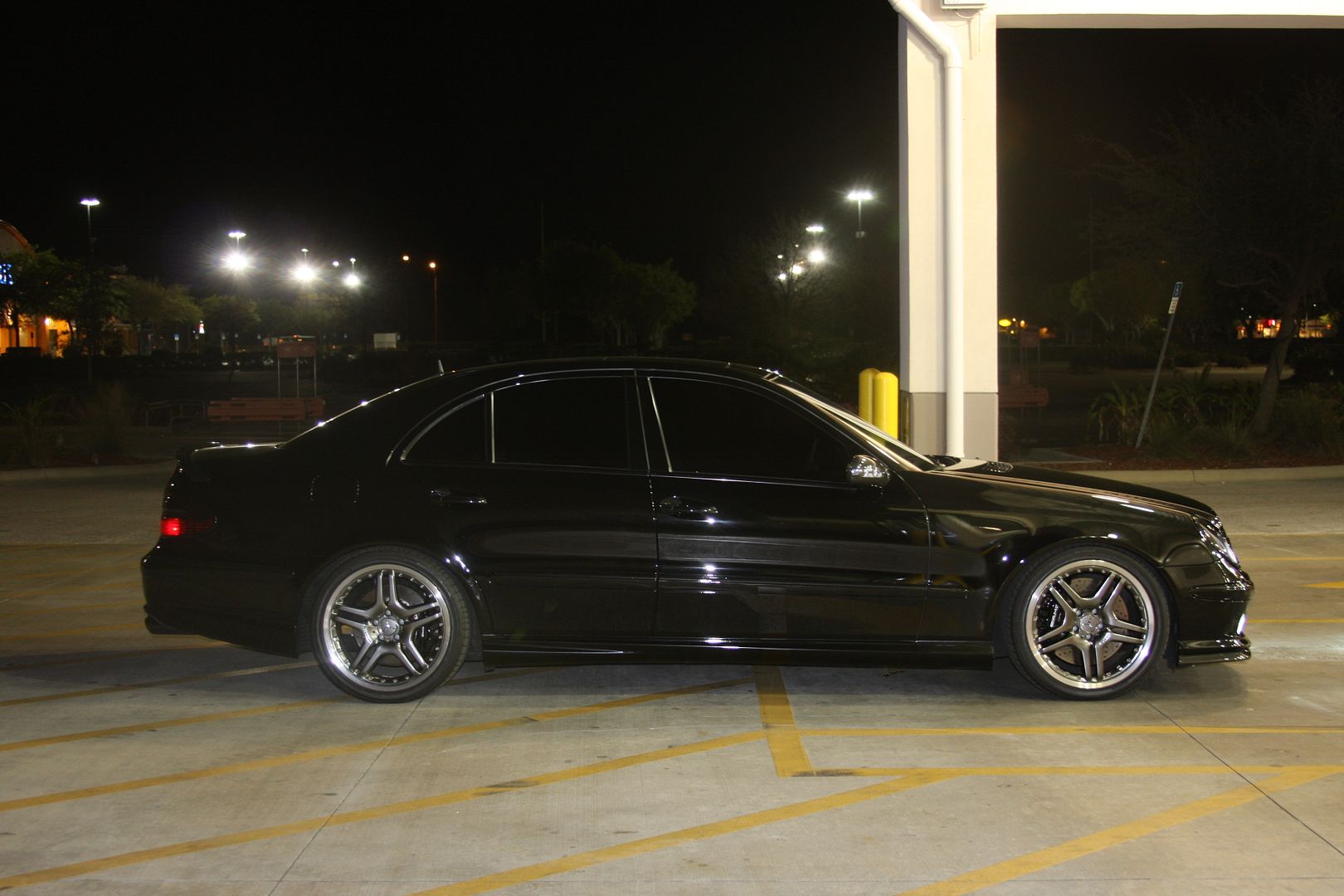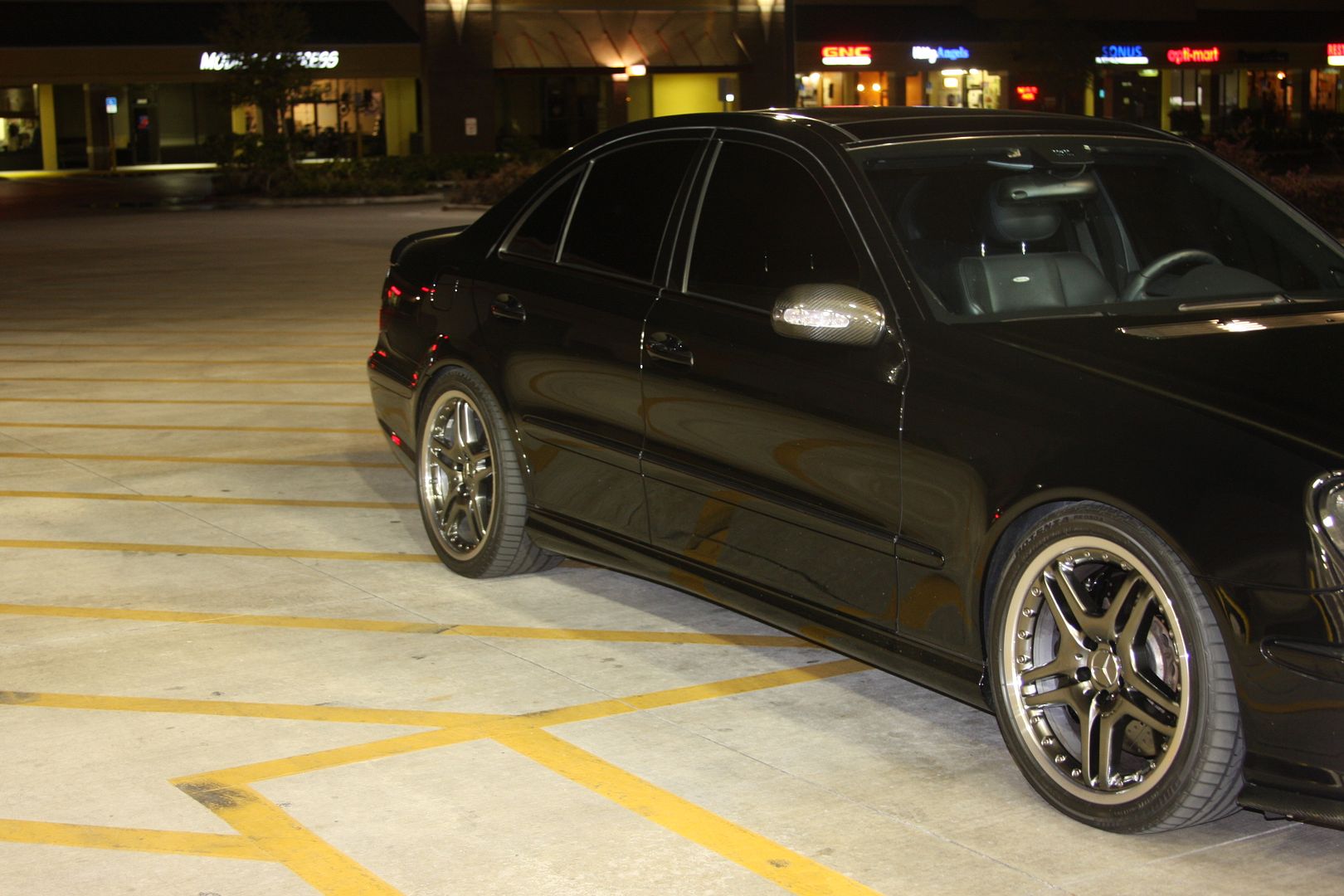 ---
Last edited by AMGfan; 04-06-2010 at

12:21 AM

.