2012 SL Spy Shots Reveal More Skin
Content provided by BenzInsider.com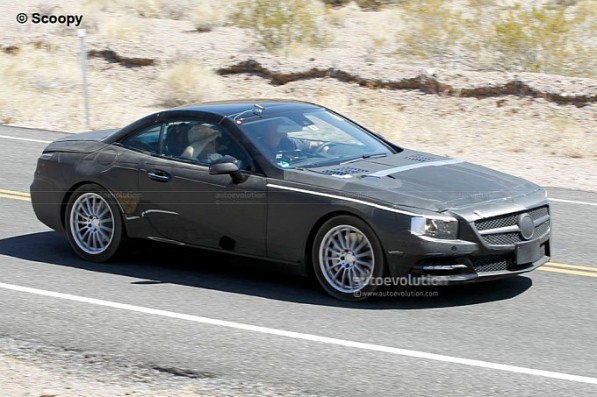 Little by little, we are getting more definitive glimpses of the soon-to-be released 2012 Mercedes-Benz S-Class.
Planned to be unveiled at the Frankfurt Auto Show this coming
September, the sixth-generation SL prototype was recently seen in the
company of some of its market competitors, namely an Aston Martin
Vantage and an XK Jaguar.

Although the pictures reveal the general
contours of the car, there are not enough detail pics yet to make
comparisons with the previous generation or with its current siblings.
We do know that the SL is lighter than the previous iteration because
of its use of carbon fiber and reinforced plastic components. As with
other current Mercedes models, a wide range of powerplants will be
offered, among them a 3.5-litre V6 and a range-topping 4.6-litre
biturbo V8. With the latter choice, it would seem safe to assume that an
AMG version is in our future.
What about the new features would you most like to see? Voice your opinion here!