ML63 AMG Rendering Unveiled
Content provided by BenzInsider.com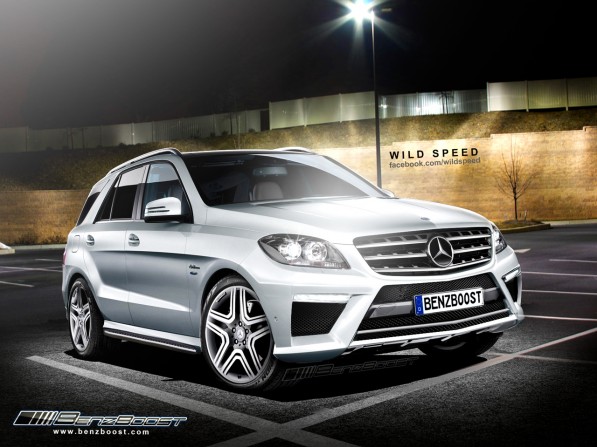 Based on Mercedes' current designs, Wild Speed has revealed their vision on what an ML63 AMG would look like. With reports of the actual vehicle being tested, there is a possibility that this high performance SAV will be shown at this year's Frankfurt Auto Show.

Expectedly, the ML63 AMG will have the M157 biturbo V8 engine, featuring
direct injection. This is the same engine found in the E63 AMG.
Standard, this engine gives just under 520 horsepower. With AMG's
performance package, output would be more in the region of 550
horsepower. If the ML63 AMG comes in under 5000 pounds, this will give
the M-Class SUV the performance to rival even sporty sedans.