New member...another star added..pics..
02-12-2009, 08:47 AM
New member...another star added..pics..
---
Just bought an 07 E with P02 and sports package..
Power trunk
Rear Spolier
Tints,
Rear side shades
Wooden / leather Steering wheel
I already had an 07 CLK350 and the E has been a meaningful addition
here are the pics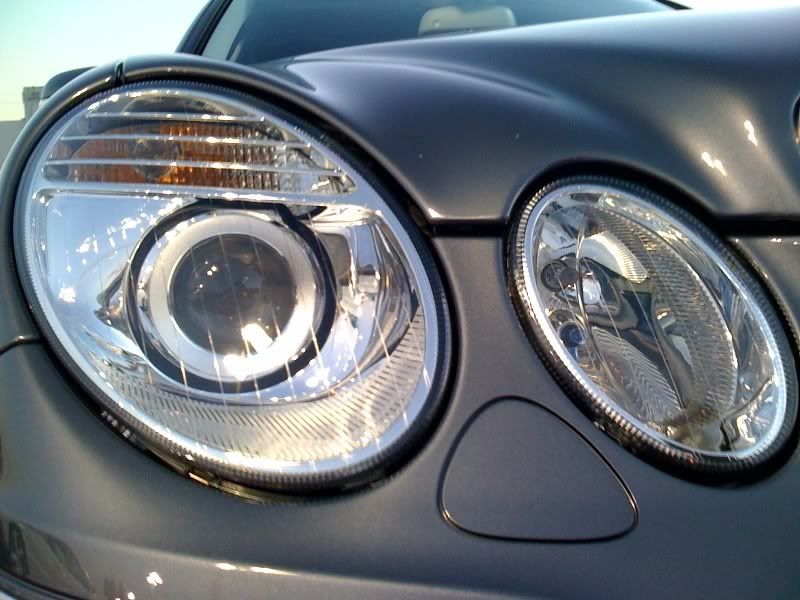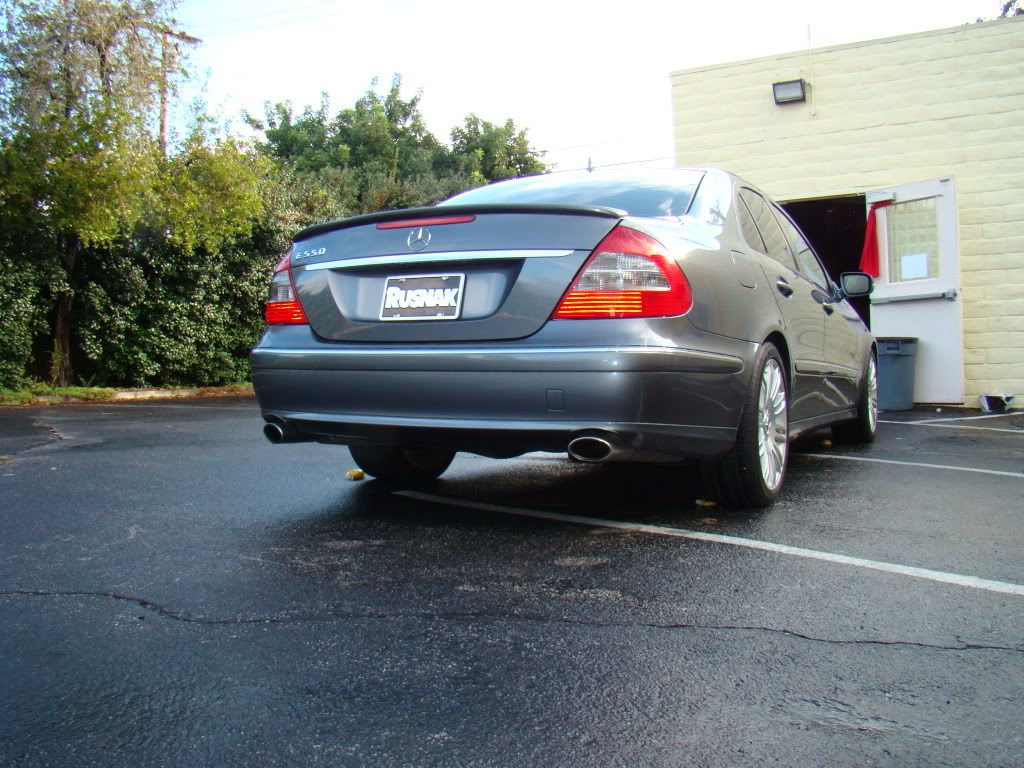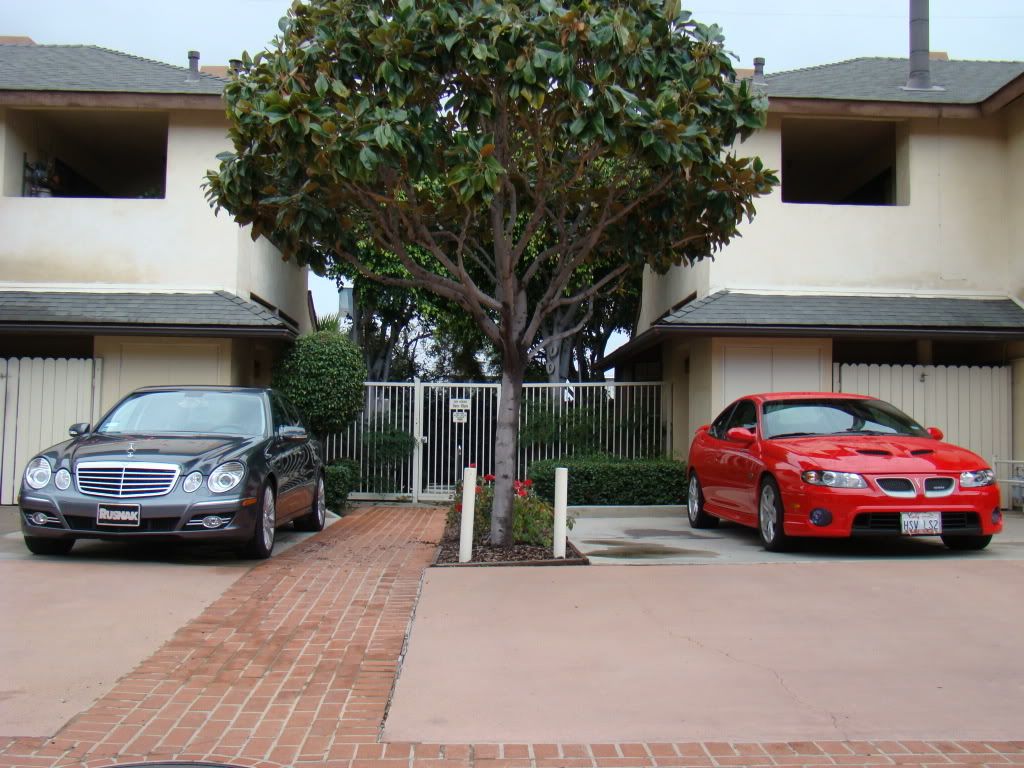 The Jaguar moves out
The E moves in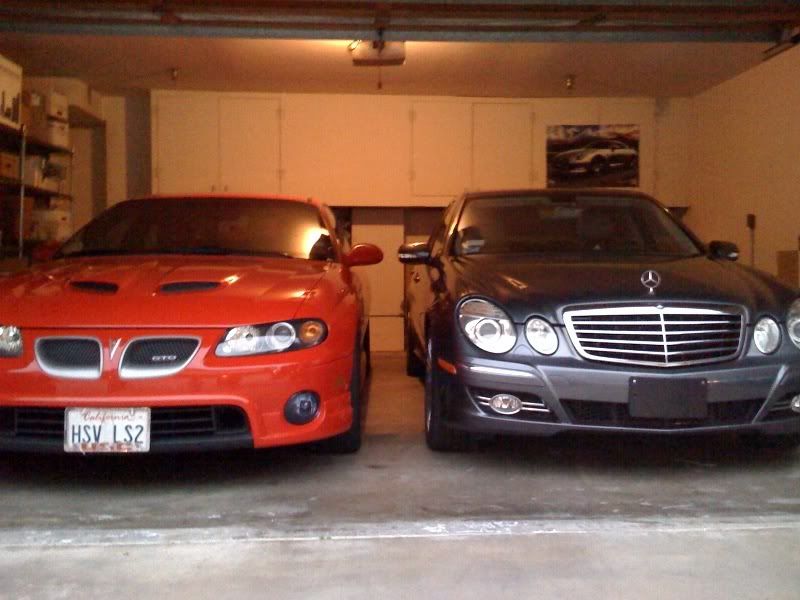 My Other love
Lil CLK, another "star", which actually led me to get the E.
---
Last edited by USCGTO; 02-12-2009 at

08:57 AM

.
02-14-2009, 08:23 AM
Out Of Control!!
Join Date: Jun 2008
Location: Earth
Posts: 10,557
Likes: 0
Porsche Macan S SportDesign / Ex M-B's: 11 & 10 & 06 E350's, 02 S500
Congrats.

Nice GTO too, I was toying with getting one for the fun factor/dollar ratio, but my confidence in GM's older generations of cars in terms of safety has kinda scared me away.
02-14-2009, 10:00 AM
its a E350
---
I will be taking off the badges soon. Just been working all the weekends for ever. The dealer did give me an option to put 350 though. I dont know why I declined at that moment.
Already having a 400 + HP GTO and a pretty quick 600RR I dont need to flaunt that I have a 550. Not when no one cares really. Not to you guys atleast. And so it'll be gone. Either debadged or repalced by E350.
I was actually waiting for someone to point that out.. and thats why I intentionally put E350 in the signature.. lol.
thanks for the comments guys.
02-14-2009, 10:12 AM
The GTO has been a great choice
---
1) I got it at a HUGE discount as I bought it when the gas prices were high enough.
2) Its basically Raw Power.
3) I invested a few grand and upgraded the car to the australian version.
with gauges


navigation


camera
bluetooth phone
HIDs

all looks like it was stock from the factory
The car feels very very heavy and the ride is sporty, the doors have the heaviness associated with safety.
Some pics.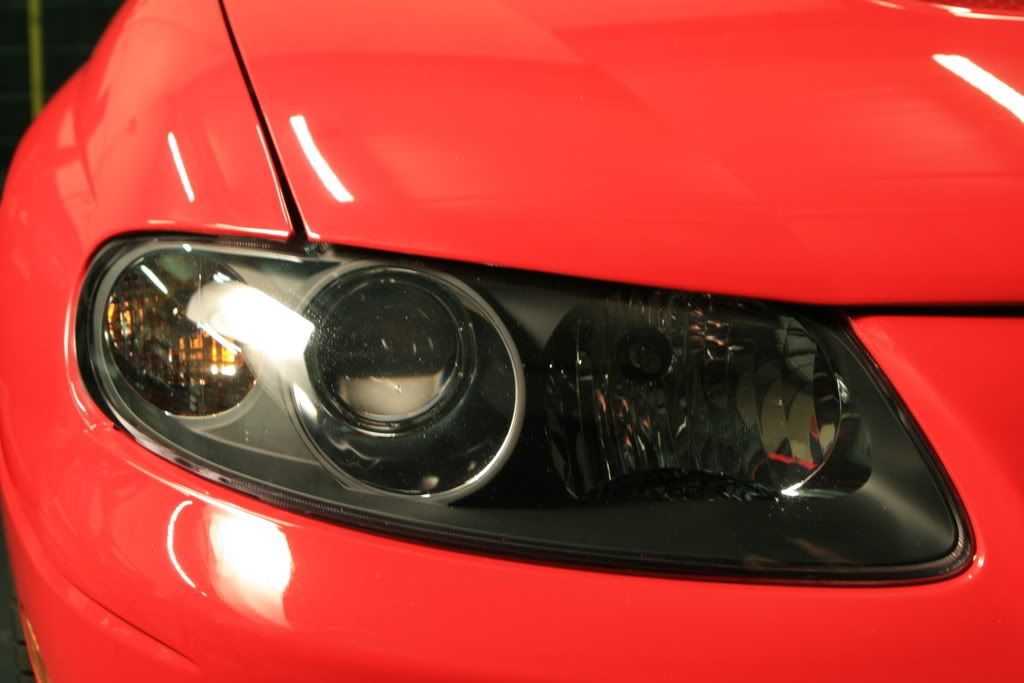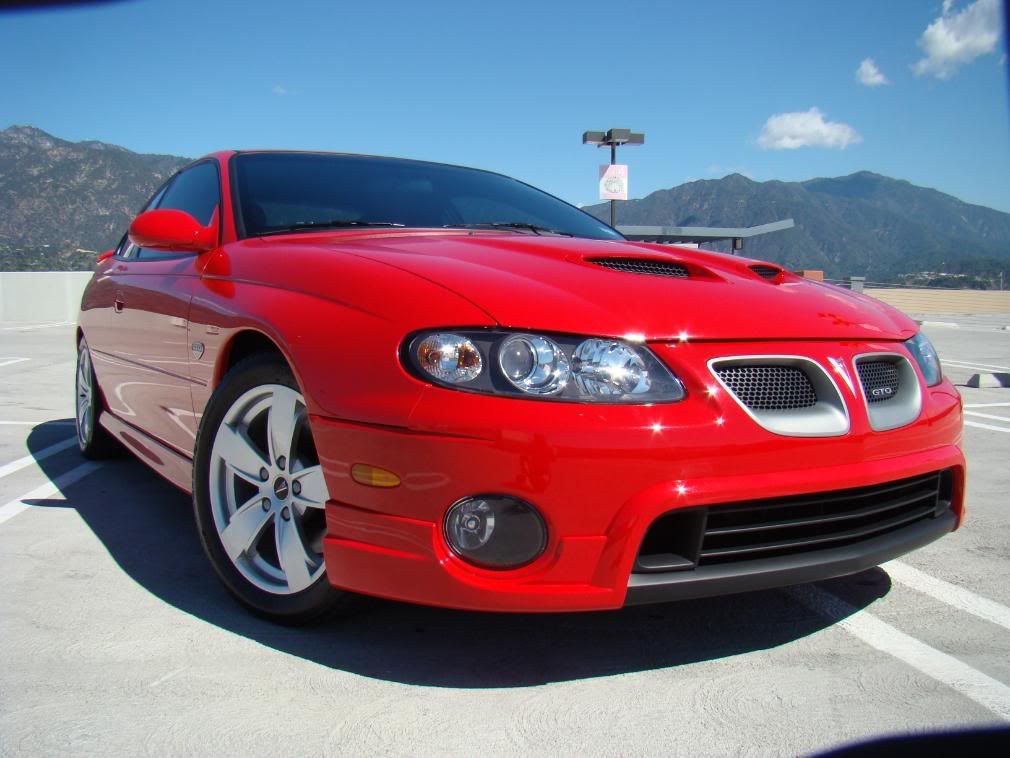 02-14-2009, 06:35 PM
Out Of Control!!
Join Date: Jun 2008
Location: Earth
Posts: 10,557
Likes: 0
Porsche Macan S SportDesign / Ex M-B's: 11 & 10 & 06 E350's, 02 S500
Nice nice man
I know, a few months ago I was looking at prices and was shocked at the bang for the buck value. I used to have a Mustang and am a big fan of all the muscle/pony cars, as through my experiences, they're cheap, fun/powerful enough, "cheap" to maintain (relatively speaking), and reliable. The older Stangs and F-Bodies are a great value, but are built too flimsily for my tastes now, I like the fact that the GTO seems more refined and luxurious than them