Thanks MBworld + my SL65 Pics
12-21-2011, 01:46 PM
Junior Member
Join Date: Jun 2011
Posts: 15
Likes: 0
Received 0 Likes on 0 Posts
CLS AMG
Thanks MBworld + my SL65 Pics
---
I want to give a big thanks to all the members here! You guys were a huge help in making me realize the SL65 was the perfect choice for me. You guys let me know what to look for to find the perfect example of a SL65. I was able to purchase a true cream puff from a member here and best of all I was able to link up with MBworld resident expert Nick Pilotte. Nick made the buying experience as informative and worry free as possible. Nick performed the pre-inspection and outlined everything I needed to know about owning this beast and getting the most out of it. That guy sure knows his v12tt!
2005 SL65 21k miles. Flawless. Clear Bra. V2 lowering module. Tint on windows and tails. Lowenhart LSR's (not a fan but better than stock).
Every time I drive her it makes me better about my choice to buy it. I think it is near impossible to find a better rounded package for the value than an AMG SL.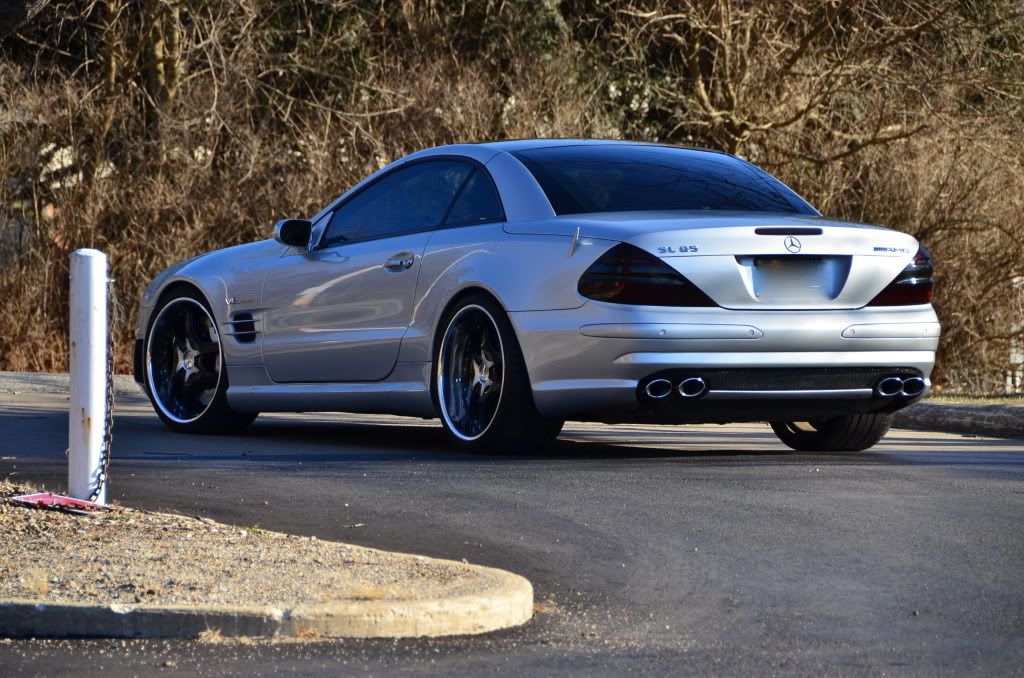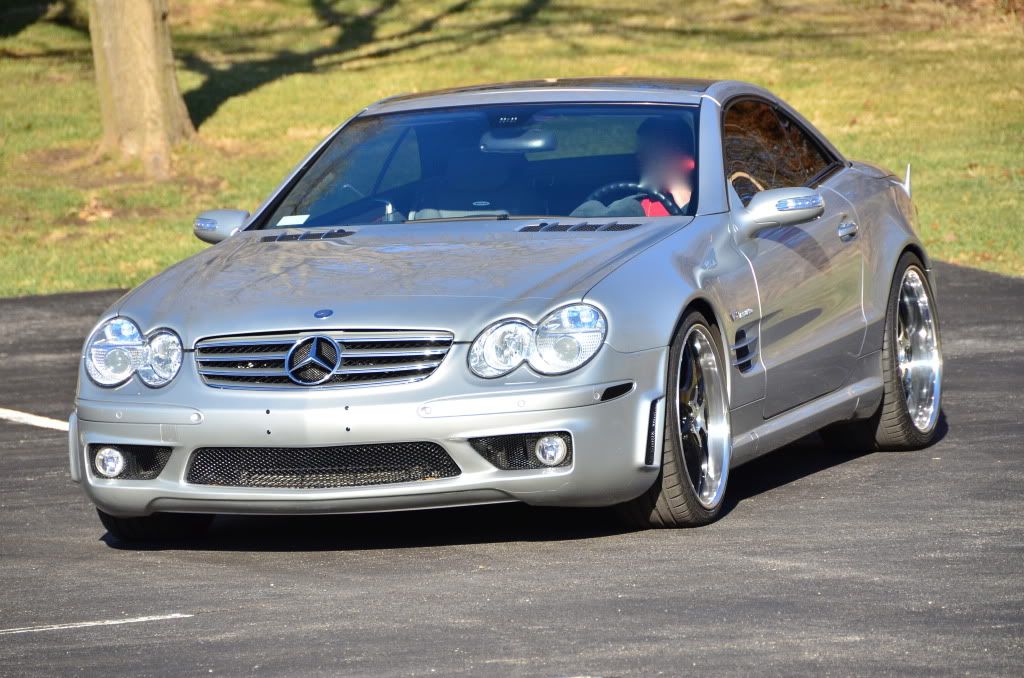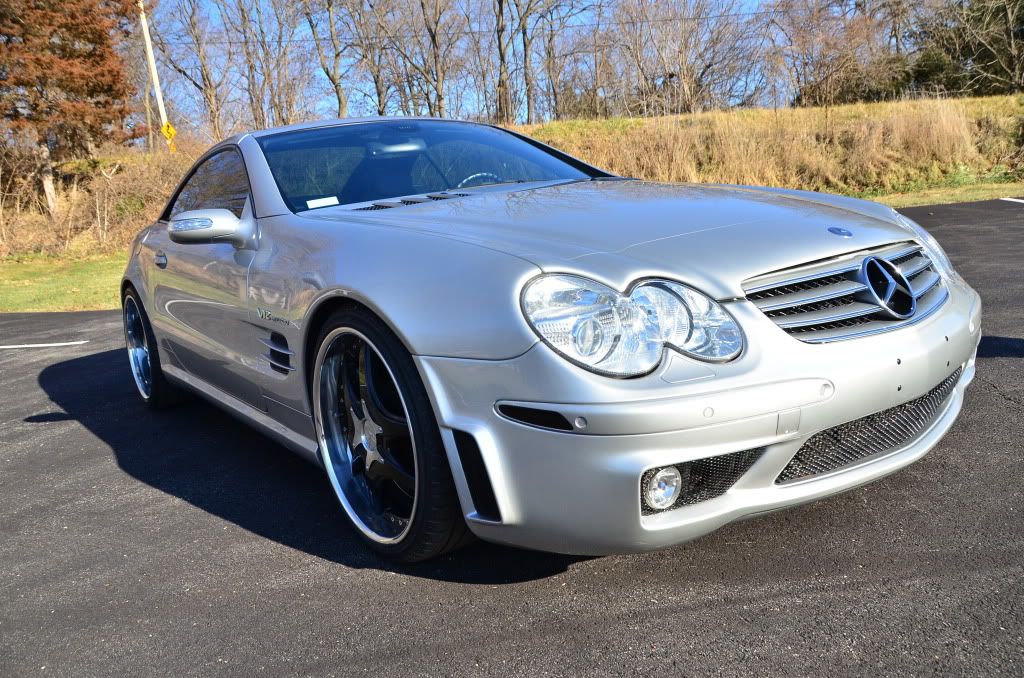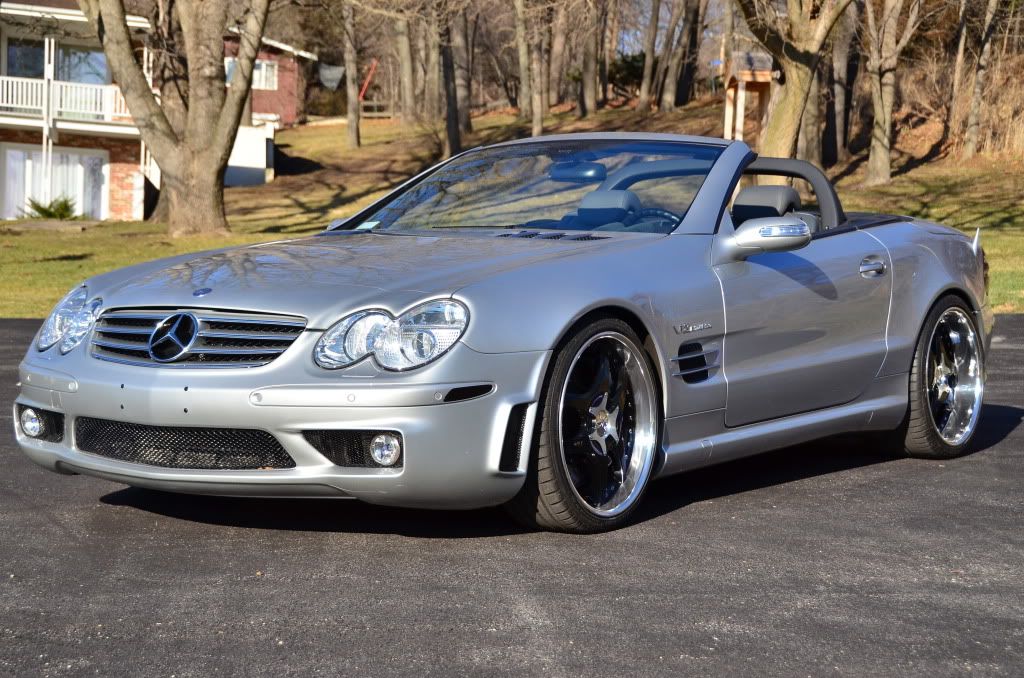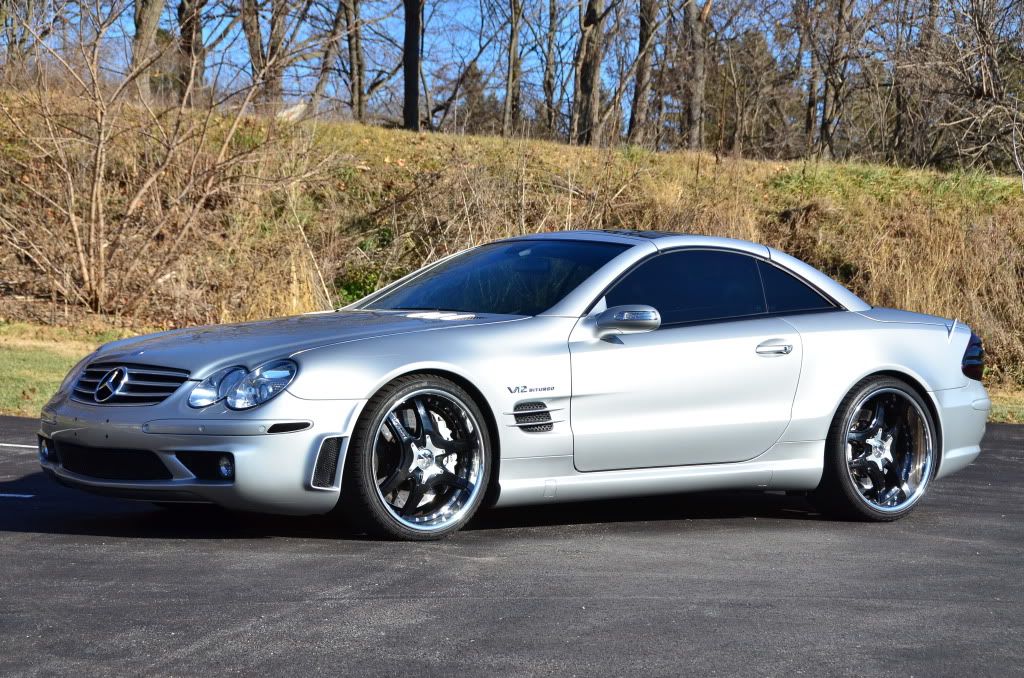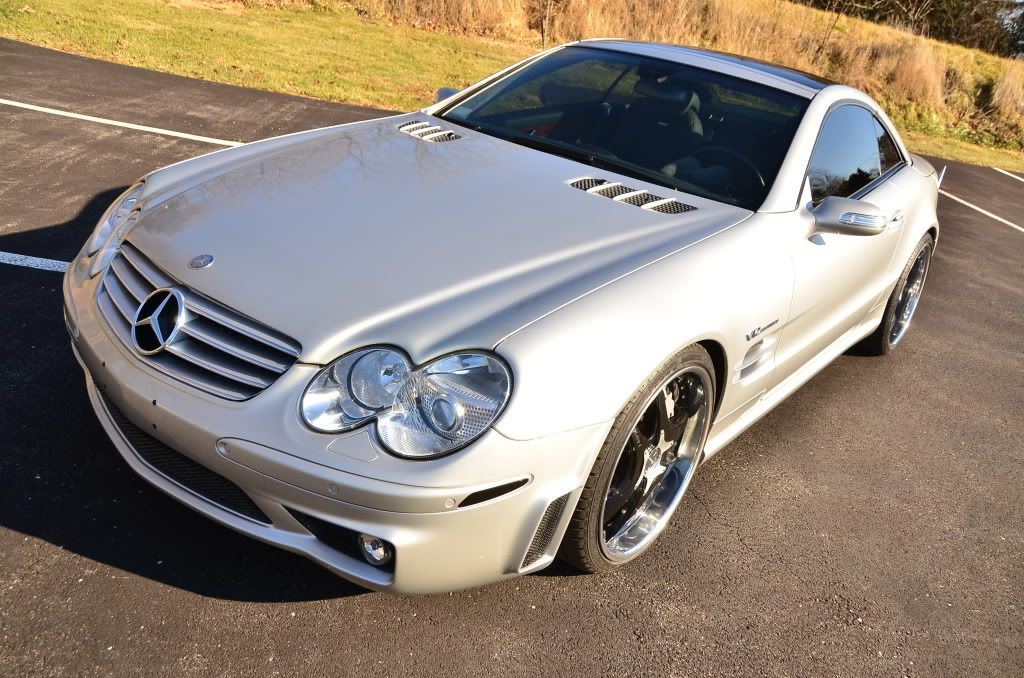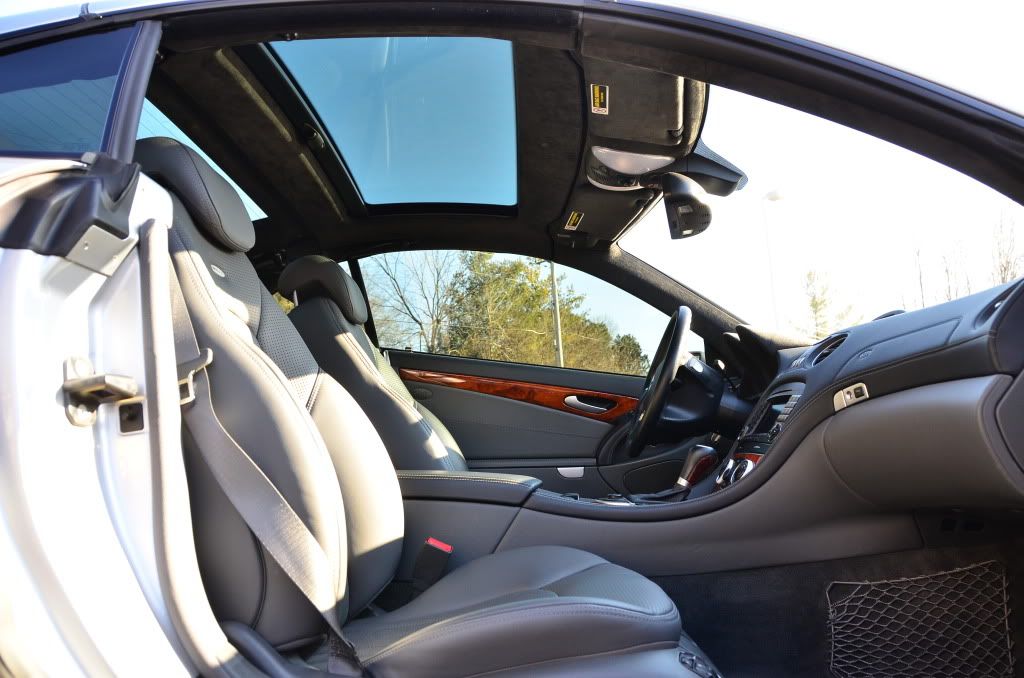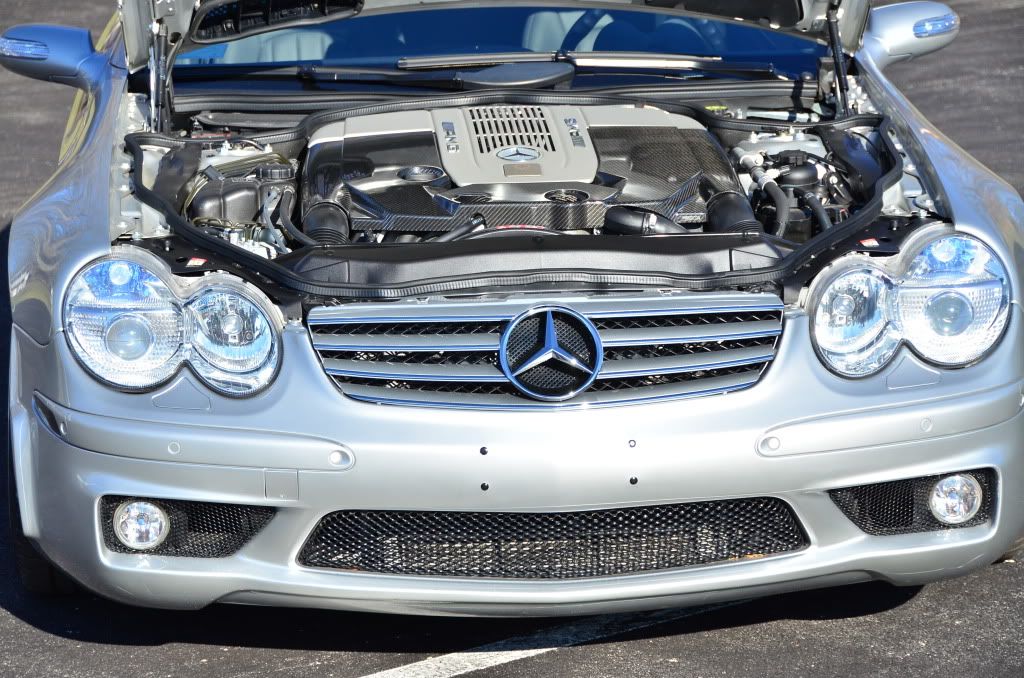 12-21-2011, 02:27 PM
Senior Member
Join Date: Mar 2008
Location: Phoenix AZ
Posts: 489
Likes: 0
Received 0 Likes on 0 Posts
2004 SL600 - Sold 2006 SL55 AMG - Sold
I agree that these cars are a bargain for the performance and presence they offer. Aston's, Lambo's and Ferrari's are still 6 figure cars in most cases. You can pick up a 65 in great shape for half that.

Like you, I'm not a fan of the Lowenhart rims, but you can always trade em to someone who is a fan or sell them. Check Craigslist for bargains on rims. I see 19-20" rims for SL's and CLS in my area quite often for great prices.
12-21-2011, 04:58 PM
Junior Member
Join Date: Dec 2011
Location: West Palm Beach, FL
Posts: 37
Likes: 0
Received 0 Likes on 0 Posts
2009 SL65
Awesome ride. Like the wheels! Great color. But can't stand the license plate holes in the front bumper. Sorry. That would need to be fixed if it was me (especially if you live in a state where you don't need front license plate). But other than that... sa-weet.
12-23-2011, 04:27 PM
Out Of Control!!
Join Date: Jul 2010
Location: North Carolina
Posts: 21,628
2012 CLS63
wow!
good luck keeping that under 100.....
enjoy!!!!!