2012 CLS550 Exterior Styling Stagnates?
Content provided by BenzInsider.com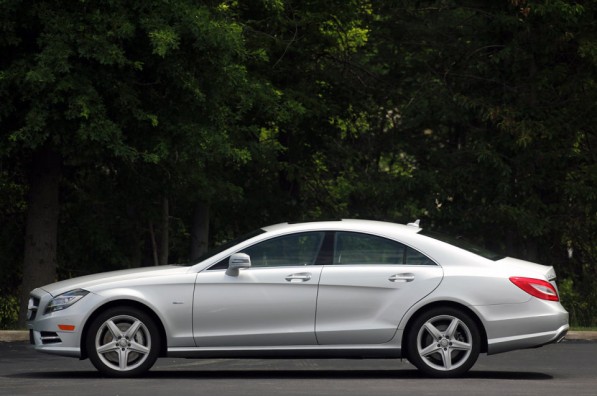 Mercedes has long been known as an innovative engineering manufacturer without peer, introducing technologies like anti-lock braking systems, traction control and airbags. Their list of innovations in all areas of automotive systems is as long as your proverbial arm, but they are not really recognized as frontrunners in the styling department. In large part, this was because of Mercedes's traditional market, which were conservative and upscale luxury car buyers. But new markets dictate new directions and Mercedes has not been known to turn a blind eye to new trends. The first indication of a fresh direction for the company came with the release of the CLS-Class in 2004.
This car broke with tradition in terms of design, as it introduced
the class of cars now known as four-door coupes. With the upcoming
CLS550, Mercedes-Benz continues with its new direction on innovative
styles, as evidenced by the new A-Class, the CLC shooting brake and this
new CLS.
The new CLS is more muscular than the model it replaces, and overall,
it has lost some of the sleekness that characterized the original
model. Some like it, but some prefer the lines of the previous
generation. In terms of underhood technology, the improvement is more
clear-cut, because the new CLS 550 has more horsepower from a smaller
displacement. And the smaller displacement gives much better fuel
economy and a significant reduction in emissions.
The other design details are definite improvements over the older
model, but it remains to be seen whether this more muscular body shape
will be as accepted as the previous one was.
So, what do you think? Is the new CLS550 too muscular? Or do you like the new direction? Voice your opinion here!