Transmission Conductor Plate replacement
10-05-2012, 03:50 PM
Junior Member
Join Date: Jan 2010
Location: North of Boston
Posts: 49
Thanks: 0
Thanked 0 Times in 0 Posts
2007 E350 4matic
Transmission Conductor Plate replacement
---
So....it finally happened. Driving home yesterday and started getting erratic shifting and jerking at 30-40 mph.

On the highway, transmission was stuck in 3rd gear. Limped home and had the car towed to dealer for diagnosis.

I'm told that it's the transmission conductor plate that needs to be replaced at a cost of $1170.00 for parts and labor.

Does this seem reasonable for that repair?
Also, it seems like the dealer is waiting to replace this part to see if there are other issues.

Am I going down a rabbit hole with the repairs on this issue? I don't want to replace the conductor plate to find out that I need other costly repairs too.

Not like I have a choice but to do the repair but is $1170.00 a good price for this?

Thanks in advance.
10-05-2012, 09:51 PM
Member
Join Date: Jan 2012
Location: PA, USA
Posts: 244
Thanks: 0
2004 E320 4matic Sedan
The parts cost is about $250 list
---
circa $250 list for the part only. you could source one for $160-ish

To replace it, they'll need to drain the transmission, drop the transmission pan, remove the filter and a few bolts that hold the conductor, replace the part (it is more or less at the bottom, so access is not too bad), torque it correctly, maybe reset the electronics and change the fluids. It is not the hardest auto transmission job known to man, by any means.

They do not need to totally disassemble the transmission to change the conductor.

So, they want about $850-900 for the labor. I don't think it's that many hours, but I thought around $1100 to get anyone to open a transmission and do anything more than change the filter is not TOO bad. It is neither a bargain nor a total rip-off at a dealer.

You could find an independent to do it for less, but for a dealer that's kind of an OK, unremarkable, price.
04-14-2014, 06:39 AM
Out Of Control!!
Join Date: Feb 2011
Location: Tampa
Posts: 11,714
1999 E300TD
04-14-2014, 05:54 PM
Newbie
Join Date: Apr 2014
Posts: 2
Thanks: 0
Thanked 0 Times in 0 Posts
Mercedes E350
04-14-2014, 07:09 PM
Member
Join Date: Sep 2011
Location: Bristol, CT
Posts: 218
Thanks: 0
06 S211 E500 4Matic
Seems pretty high for this job. Buy the plate online and have a reputable mechanic replace it. Make sure you get proper transmission fluid. Also, replace the gasket and filter while you're there. Lastly, don't forget to replace the transmission plug as that is most likely why you are replacing the conductor plate.
04-14-2014, 08:26 PM
Junior Member
Join Date: Jan 2014
Posts: 52
Thanked 0 Times in 0 Posts
2004 E 500
Kent Bergsma has a 6 part youtube video on conductor plate replacement. it isn't much harder than replacing the filter and tranny fluid. There is also a wire connector that should be done, as it tends to leak, and flows up the harness, destroying the TCU. That can/should be done at the same time, and is only a single 7mm bolt.

You'll need a reset of the TCU afterwards as well. The transmission itself seems pretty reliable, it's just the relatively flimsy plastic plate they put inside it that goes south.

It isn't what I would call particularly challenging job, but then, Drag racing/engine fab was the family business when I was growing up. It is one of the more messy jobs, though, as the thing will drip for days. get a big flat pan from one of the auto stores, the kind you buy for a car the constantly drips.
07-15-2014, 03:25 PM
PREMIUM SPONSOR
Join Date: Dec 2013
Location: Wadsworth, Ohio
Posts: 3,045
Thanks: 0
2012 SLS AMG
Everyone -
We have the genuine Mercedes-Benz
conductor plate
for the 722.6xx automatic transmission on our site for only $231.94*
You can get to the
conductor plate
by clicking
HERE
, or by clicking on the photos of the
conductor plate
below.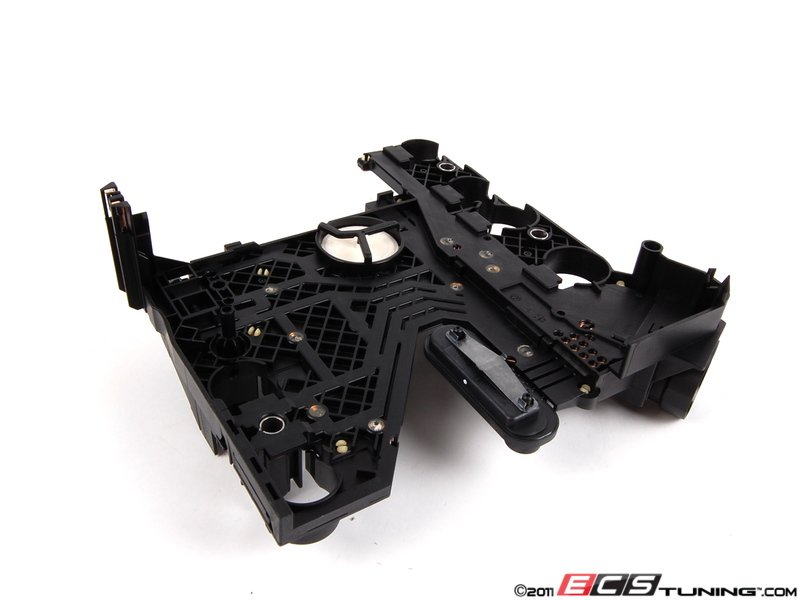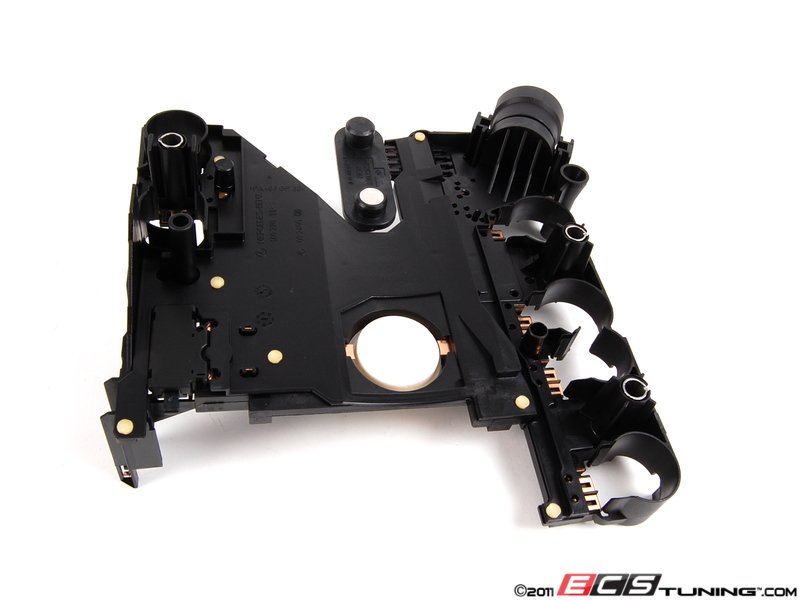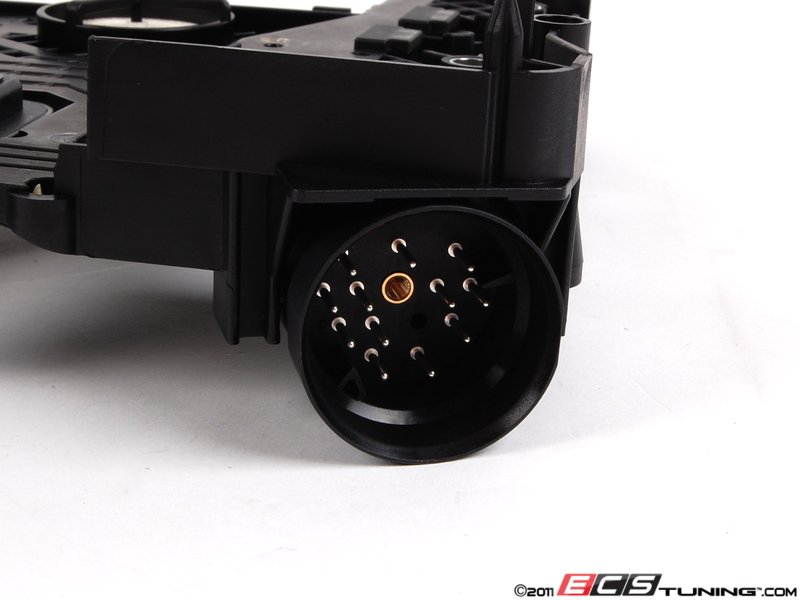 While you are at it, now would be the perfect time to replace the
Pilot Bushing
, or
Wiring Harness Spacer
, since it has to come out when to remove the conductor plate.
We have the
Pilot Busing
/
Wiring Harness Spacer
available on our site. You can get to it by clicking
HERE
, or by clicking on the photo below.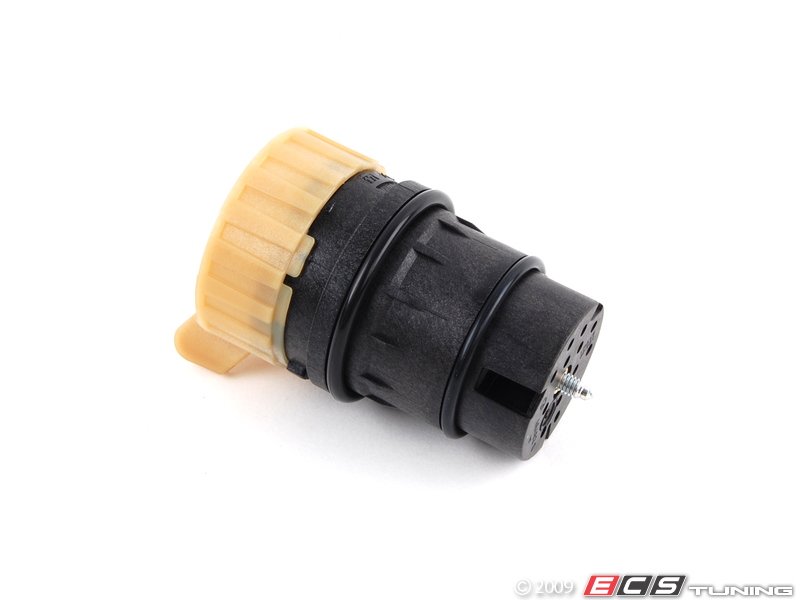 When you are done, be sure to replace you transmission filter, and re-fill with the proper transmission fluid. We offer complete
service kits
that include all of the items you will need to replace the transmission fluid.
You can get to the
service kits
by clicking
HERE
, or by clicking on the photo of the
service kit
below.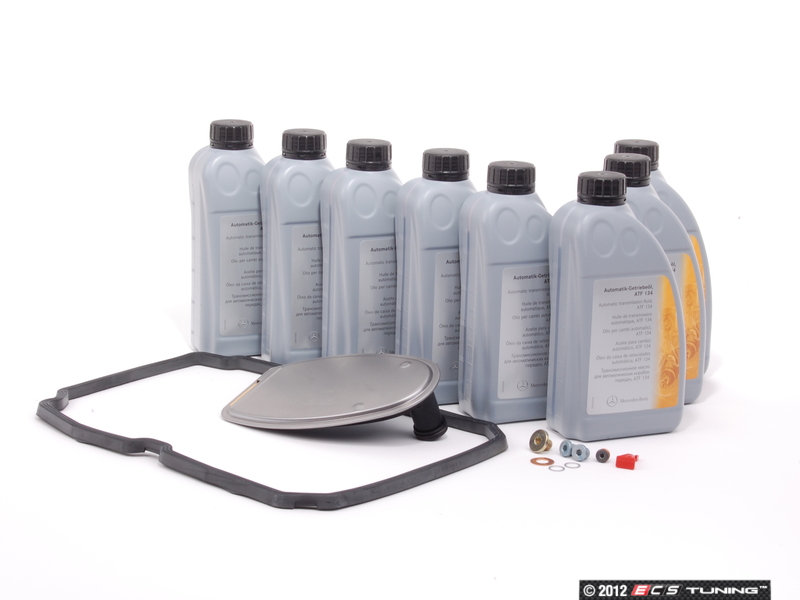 If you have never changed the fluid in your 722.6xx automatic before, you should be aware that there is no
transmission dipstick
. In order to be certain that you have added the correct amount of fluid to the transmission, you will need the
MB 722.6xx Transmission Dipstick Tool
. This tool is what is used at the Mercedes-Benz dealership to measure the amount of fluid in the transmission. We have it available on our site, and you can get to it by clicking
HERE
, or by clicking on the photo below.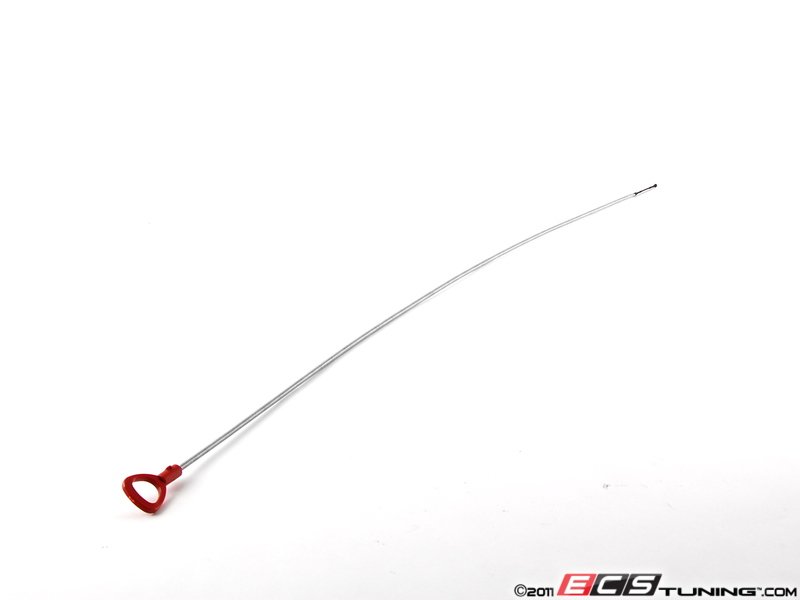 If anyone has any questions, please feel free to post or send a PM!
*Price subject to change.
01-12-2019, 09:11 PM
Newbie
Join Date: Jan 2019
Posts: 1
Thanks: 0
Thanked 0 Times in 0 Posts
2002 A190 automatic
Mercedes A190 valve conductor plate replacement kit
---

Gday,
need some help getting valve conductor plate for our 2002 A190 Mercedes Hatchback, a whole kit would be better( gasket, filter, pilot bushing) ..if anyone can help point us in the right direction would be great, thank you.
numbers:
WDB 1681322J8432283
A1660141302
---
Last edited by EMGY; 01-12-2019 at

09:14 PM

. Reason: Copied and pasted too much
01-12-2019, 11:06 PM
MBWorld Fanatic!
Join Date: Jan 2009
Location: V E G A S
Posts: 5,004
E250 BTC/ E320 BTC SL500
Per my experience lot of conductor plates are replaced when the only fault is plug contamination.
Before jumping the big guns, invest $10 in new pilot bushing and few more bucks for MAF cleaner.
Clean the plug well and put new bushing. If you do it on ramps with front lifted, you will loose only few spoons of ATF, so no immediate refilling necessary. Than if you have car in hard limp, you need SD to clear the codes.
Worked for me when I bought SL500 for next to nothing when young seller was getting $6000 estimates for new transmission.
What shop will take $15 job, when they can quote you $6000 ????