Need help for a big problem! Please read and respond.
07-08-2019, 07:43 AM
07-08-2019, 11:03 AM
Thank you for all this information, yes I bought a used prefuse box and still have the same issue. I have a picture of the old one below to show the difference in mine and the one you are showing. Notice the relay plugs come out the side and the four single wires at bottom go straight in (not horizontally). I tried to removed the relay (A0035420019) with no success, you can see it has a similar diagram on it like the one you just showed me. Is this the same relay you are referencing? You can see I completely destroyed the prefuse box in this picture trying to take out the relay so this cannot be re-used. I still have the one in the car and can work on that one, do I have to remove prefuse box from car to test voltage? I really appreciate your assistance here, I have a friend coming over tomorrow with a voltage tester to follow your instruction.
07-08-2019, 07:33 PM
Hi,
I am flying out of town, got work to do. Could be 2 weeks.
Let me do my best for now.
Try not to remove the installed F32 on the car. Keep it there.
Can you track the removed F32 below, are there really 3 separate channels as I indicated ?
#2 channel has pyro-fuse.
#4 I dont know what it is and I can't see its physical connection.
If channel #3 is correct and it serves only 40 amps green fuse , is this where you think you have issue ?
Does this Hella relay on channel #3 only serve 1 of 40 amps fuse ?
Its position for testing when installed on the car is quite challenging.
You may have a hard time with the relay bolts because it may use quite a permanent thread locker. Also that is a metric size millimeters bolts 10 or 12mm , not USA imperial inches 1/2" or the like.
If you have a heat gun, you can heat up , but fast, the two bolts of the Hella relay.
I cant track this old Hella relay but the newer one they call it Bi-Stable and its a latching relay too looking at its schematic on top of the relay. Nice to have schematic on it.
I got to go....
I got internet access while on travel, but not much time. I will reply when I get the chance yah.
Good luck
---
Last edited by S-Prihadi; 07-08-2019 at

07:36 PM

.
07-09-2019, 09:42 AM
Here is a picture of the back-side, I told you I destroyed this box trying to unbolt relay so its of no use but to diagram with you. Remember the image is flipped over so #4 would be to far left and #1 is far right. I wish you safe travels and many blessings. I would like to pay you for your time, do you have cash-app?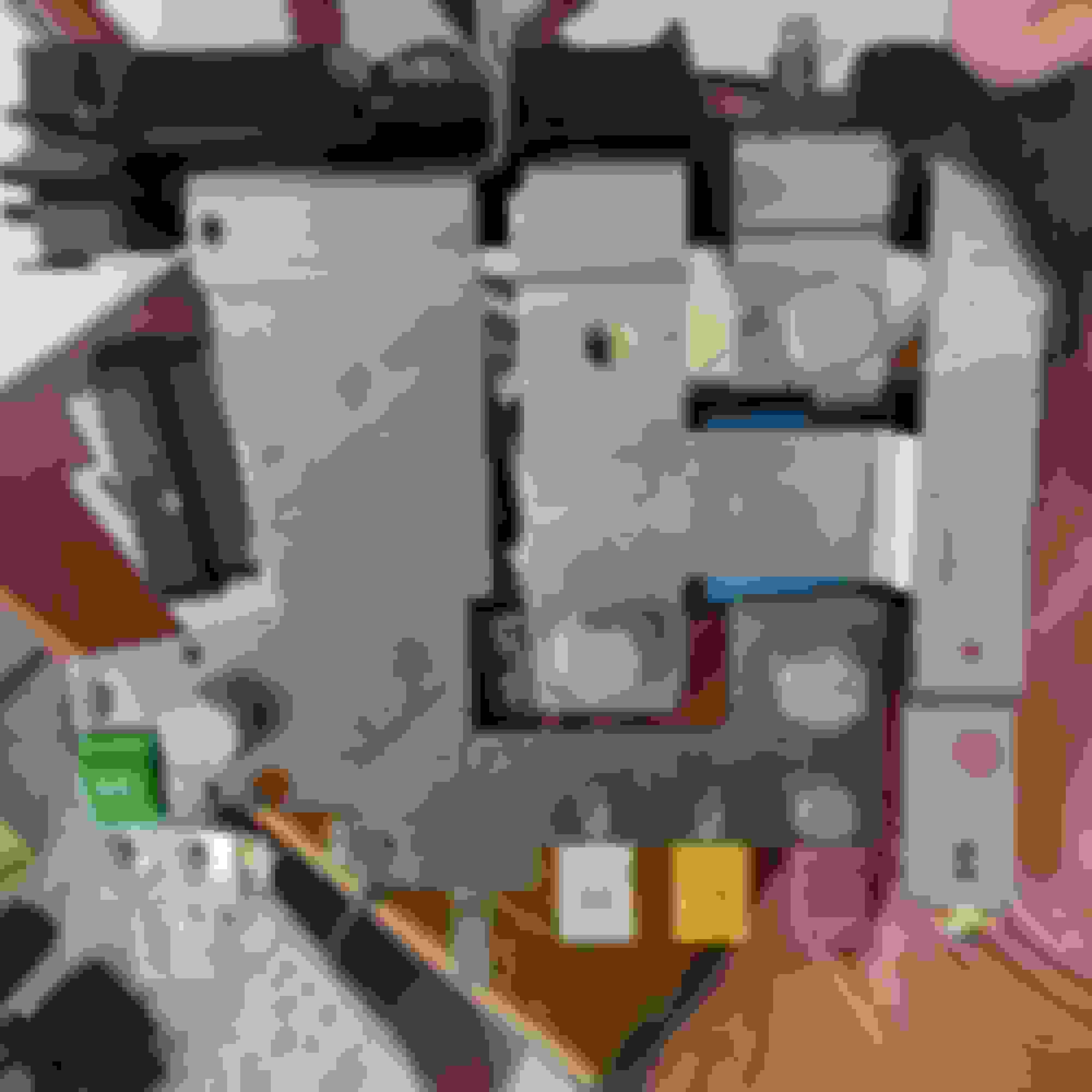 07-11-2019, 03:25 PM
Originally Posted by
mcspecialist
Here is a picture of the back-side, I told you I destroyed this box trying to unbolt relay so its of no use but to diagram with you. Remember the image is flipped over so #4 would be to far left and #1 is far right. I wish you safe travels and many blessings. I would like to pay you for your time, do you have cash-app?
LOL ... I dont want your money. This forum is to share information.
The metal piece #2 and #1 below , are they a single piece actually ?
Your F32 is so much different than my W212 E400 F32.
The OP (original poster) F32 is also from an E class W212 year 2011, which I think would be very similar to mine.
Your wrote :
Has anyone had these issues but they are not constant? I saw this thread and thought for sure this was the issue so I replaced pre-fuse box (used with 65k miles). I'm still having the same issues this post describes but it comes and goes completely random. Explanation; The high-beam and brake light indicator lights come on dash, the SRS light on center console shuts off, all electronics in car shut off( radio, AC, windows, etc..), wont shift in gear, and engine fan kicks into high speed. Any advice will be greatly appreciated. Thank you
Just because your 2008 W204 also has F32, it might not share the same design 100% with W212 F32.
OP solution/repair performed by the authorized workshop, was a new F32.
https://mbworld.org/forums/e-class-w...ml#post6870327
OP case was an easy one, it was confirmed as the F32. Your case is intermittent problem, which a used ( assumed healthy ) F32 does not help.
You should proceed with my initial advice on the troubleshooting, at the least look for weak/loose ground connection on the SAM-s.
BTW what is your VIN number ? When I have time 3rd week of this month, I will try to find the wiring schematic for your F32 to the SAM-s.
If any of the SAM also has relays , there will be more potential intermittent type electro-mechanical failure points.
Also to note : the SAM have electronic control boards, if this electronic board is the cause of your intermittent problem/s, man.... I can't help in any way.
I am sure you know what a SAM is ? Yes ?
http://www.mercedesmedic.com/mercedes-sam-module/
Later....
07-11-2019, 03:36 PM
The only place they connect is between your #1 and #2 so I'd say they are connect but where you can see as I mentioned. Yes, I know what SAM is I have one behind the rear fuse box and under front fuse box. I've already tested these, removed them, and visually inspected the large chip inside (looks like a cpu motherboard). I didn't see any visual damage (burn marks) and didn't see any alarms while testing voltage. After seeing this post and with all other work I've done to find this issue the symptoms are identical to mine but come and go at will. I should state the issue is more common to happen when its very hot outside or I've been running the car for an extended period of time. I hope I did not offend you with my offer to pay you for your time, sorry if so but I understand people's time is very precious. You are very honorable person and I appreciate all your help. Thank you
07-12-2019, 02:51 AM
Hi MC, the pay thingy....no offence no worry. In fact thank you for the kind offer
In a SAM mother board itself, there is one component which can age and cause intermittent problem when hot, the electrolytic capacitor.
Here is from Wiki :
Capacitors can be used in
analog circuits
as components of integrators or more complex filters and in
negative feedback
loop stabilization. Signal processing circuits also use capacitors to
integrate
a current signal.
The SAM probably uses the type like the top row
The SAM probably also uses small sized surface mount type capacitors, like below
https://www.electronics-notes.com/ar...-capacitor.php
I am familiar with bigger capacitor in a very traditional sense, single phase electric motor starting and running capacitor, but not in electronic/signal circuit like the SAM.
I once replaced my PC power supply at 6 years old, due to intermittent fault too, the 5 volt section has intermittent issue.
What I wanted you to troubleshoot is more on the common basic cause of intermittent problem, which is bad or insufficient contacts causing low voltage under high load.
The SAM motherboard itself is a low current device, which commands turning ON or OFF the higher power device we try to troubleshoot.
Yes, the SAM itself or any other smaller modules downstream of it could be the culprit... but I don't understand them.
The SAM would receive data/signal from various sensors , it also has a set of firmware/software which dictates how it operates and how it throw failure codes and whatnot.
When a SAM wants to turn ON or OFF a high current device, it send a voltage and low current to the coil of the relay to operate contact points for the higher current device to operate.
Some switching ON of high power device can also be done not using mechanical relay, but semiconductor called MOSFET ( google its shape and size) and it will have cooling fins if MOSFET were to handle high power switching. Any motherboard which is clean of cooling fins, usually handle low current only or decision/s or signal/s.
The SAM talks to ECU or to other modules using the CAN Bus or LIN Bus or MOST bus....this is as simple as I can explain.
So what I am trying to say is, there is only so much we can do to troubleshoot electrical issue in an MB without proper MB diagnostic tool....but we still can troubleshoot as long as it is not
the SAM motherboard itself being the culprit.
Bigger capacitors is easy to check with DMM ( digital multi meter ) which has capacitor test feature. However, its value can not be tested while soldered to motherboard.
Also beware, some motherboard is not a single layer, it could be multi layer and soldering such multilayer board is much more complex.
Wrong soldering method can damage components, due to overheating.
This is headache when troubleshooting intermittent fault, it comes and go.
But the logic is this :
You wrote :
I should state the issue is more common to happen when its very hot outside or I've been running the car for an extended period of time.
We can quite safely assume that your issue is somehow heat related.
All electric device handling high power will produce its own heat rise overtime and add hot ambient temperature, it get hotter.
If for front SAM, which is near the engine , the engine radiating heat itself will contribute to heat rise.
I don't know you car rear SAM electrical assignment, I mean those 'DEAD' equipment are they managed by the rear SAM ? You can tell by the fuse assignment.
I think if you are done with making sure/troubleshooting all negative or positive connections are good and no low voltage occurring under load...... next test is to test using extra heat from a hair drier.
Be careful and introduced accelerated but controlled extra heat to your bigger capacitors on the SAM using the hair drier. You can also do the same for the relays on that particular SAM , as long as the relays are the one feeding power to those 'DEAD' equipment.
ADD :
If you can trigger the problem using the hair-drier, do check the RELAY at F32 also....is the disconnect occurring at that F32 RELAY or other relays at the rear/front SAM you are troubleshooting ?
For my E400, supposedly , as seen from its wiring schematic , my F32 RELAY which lets assume is equivalent to your F32 Relay, the small 4 wires to the relay comes from the rear SAM ( N10/2).
So supposedly may E400 F32 Relay is operated by the rear SAM, the rear SAM decides when to close or open that RELAY contacts.
Also supposedly, my E400 with ECO Start/Stop , the RELAY we speak of, also power the Front SAM too, not only the Rear SAM.
However based on the schematic, my Front SAM got 3 power sources from F32. 1st one a 60 amps fuse f153 and 2nd one 150 amps fuse f154 which are direct, not from the RELAY we speak of.
Only the 3rd power of 150 amps fuse f156 to Front SAM is thru the RELAY we speak of.
Rear SAM only got 1 power source from F32 and thru that RELAY, via a 150 amps fuse f158.
What I am trying to explain here is, there could be more than 1 power source to a SAM from the F32, which may confuse a troubleshooter more, if a wiring schematic not on his hand
.
---
Last edited by S-Prihadi; 07-12-2019 at

03:48 AM

. Reason: add info
07-12-2019, 04:37 AM
MC,I forgot to mention this ........
The OP in 2016 mentioned about 30
g.
In German car wiring, it uses DIN 72552 for wiring code.
https://en.wikipedia.org/wiki/DIN_72552
30 is direct battery, 30g is a timed circuit downstream of a relay. Hence a relay is needed to manage such timed circuit.
See video below : Terminals 15, 30, 30g and 30g_f explained
This is for you to have a better understanding when you troubleshoot and also it explains how complex today's car is.
If and when your problem is not heat based and the capacitors and relays are all good when given accelerated extra heat by a hair drier.... what is next then ?
The next question is, which one is the actual brain/hardware deciding the time-out for 30g ? How or what parameter/s is the time-out decided upon ?
I am asking above question to myself is because all the SAM is interconnected to ECU and others using CAN bus.... I mean our MB is a practically a computer with 4 wheels.
It might not be as simple as tracing hard wires to the RELAY we been speaking of, what if we actually need to trace a command signal ?
This time-out command for 30g.....Is it purely software/firmware based ? Or is it software based + some other variable input ?
Can firmware re-installation help ? ...assuming the SAM has a corrupted firmware... can we flash/re-install the firmware at an authorized MB workshop ?
I know I sound frustrated
, in fact I am.
I like learning things about my car and your case triggered the curious side of me because I am sure more or less my car electrical design would be quite similar to yours, or more complex now that it has ECO start/stop.
.
---
Last edited by S-Prihadi; 07-12-2019 at

04:41 AM

. Reason: add info
07-12-2019, 11:57 AM
Im sure almost all interior electrical issues are results of rear SAM. I guess I am in luck because my buddy called me today saying he has an OBD scanner that he can hook up to my car. Looks like Im going to save some time, not that I haven't put a lot of time in to this already. Thats actually a very good idea with the hair dryer to the F32, never even thought of that. Hopefully I can locate the issue once I hook up to this diagnostic tool. Thank you, will keep you posted.
07-12-2019, 11:47 PM